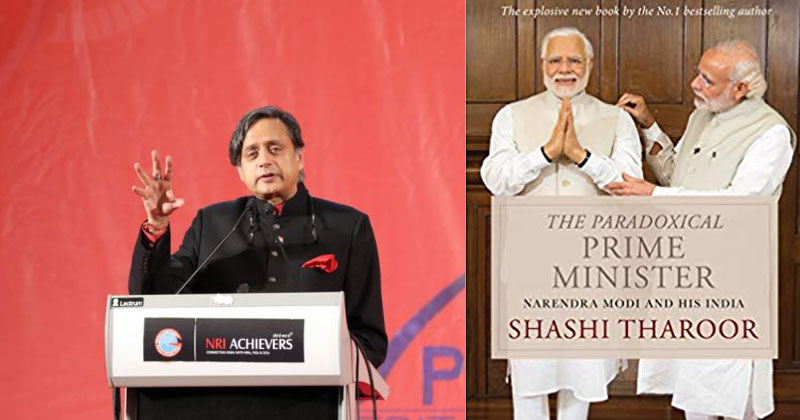 Congress leader Shashi Tharoor on Sunday said that Prime Minister Narendra Modi is like a scorpion sitting on a Shivling for the Rashtriya Swayamsevak Sangh (RSS). Hinting at PM Modi has reached beyond the limits of the right-wing organisation, Shashi Tharoor said that the change in PM Modi's personality over the years has not gone down well with the ruling party's parent organisation.
"There's an extraordinarily striking metaphor expressed by an unnamed RSS source to a journalist, that, 'Modi is like a scorpion sitting on a Shivling, you can't remove him with your hand and you cannot hit it with a chappal either'," Tharoor said while addressing an audience at Bengaluru Literature Festival on his recently launched book The Paradoxical Prime Minister: Narendra Modi And His India.
Hitting at the Centre over the crisis at the Central Bureau of Investigation (CBI), Tharoor said that it has been undermining the key institutions of India build over the last 70 years. Naming Rafale scam, demonetisation, and foreign policy, the Congress MP said that these decisions were taken without a discussion in the Cabinet. Tharoor had announced his book in the first week of October.