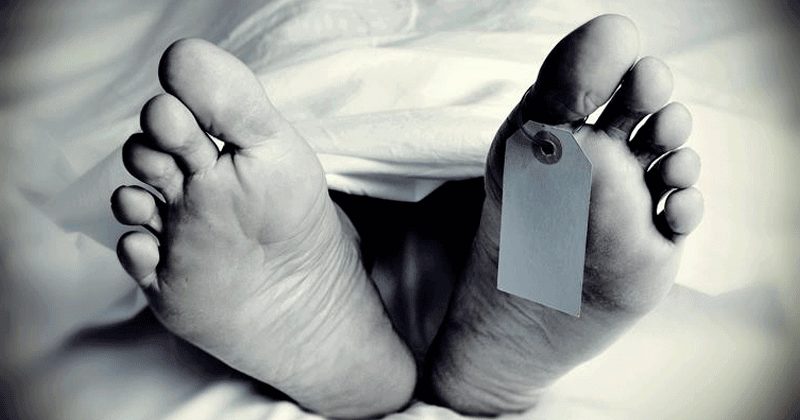 In a major goof-up on the part of a state-run hospital, a 57-year-old Christian man's body was handed over by its staffers to the relatives of a Hindu deceased who cremated him as per customs in Badwai village near Bhopal, police said on Tuesday.
A case was filed against the management of the state-run Bhopal Memorial Hospital and Research Centre (BMHRC) for the lapse and the relatives of the Hindu deceased for hurting religious sentiments, a police official said.
Kunjmon KP, a Christian resident of Ashoka Garden area in Bhopal, died on October 27 after suffering a cardiac arrest, his friend Reji Joseph said on Tuesday. "Kunjmon's remains were kept in a morgue at the BMHRC. When his son, two daughters and other relatives went to collect his body on Monday, they were handed over another man's body by the hospital staffers," he claimed.
When we saw that it was not Kunjmon's body and protested, the hospital staffers realised that they had handed over Kunjmon's body to the kin of one Khushilal, he said. Khushilal, a resident of Badwai village, had died on October 27 and his body was also kept in the same mortuary at the BMHRC, said Joseph.
"The hospital staffers then contacted Prem Nayaran, the son of Khushilal, who rushed to the BMHRC. He told them and the grieving relatives of Kunjmon that he had cremated the body on Sunday and also immersed the ashes in the Narmada river in neighbouring Hoshangabad district as per Hindu customs," he said.
Prem Narayan said he didn't remove the cover from the face of the corpse fearing infection, as Khushilal had died of tuberculosis.
The shocked family of Kunjmon has handed over Khushilal's body to his family. "Kunjmon's funeral was supposed to take place on Tuesday, but due to this incident we had no other option but to hold a meeting in his memory," said Joseph.
Confirming the incident, Nishantpura police station inspector Yuvraj Singh Chauhan said Khushilal's body was handed over to his family for cremation.
He said apart from the hospital staffers, police have also filed a case against the family members of Khushilal. "The BMRC management and relatives of deceased Khushilal who cremated Kunjmon have been booked for hurting religious sentiments under section 297 of the IPC," Chauhan said.