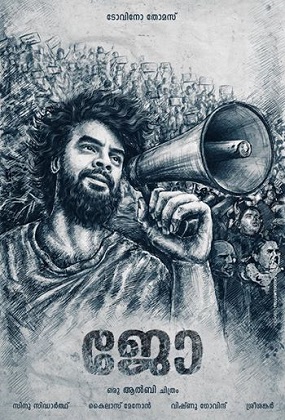 The rising star Tovino is awaiting the release of 'Oru Kuprasidha Payyan', which is set to hit screens on November 9.  And now he has announced his new project. The name of the film is "Jo".  For this film, he is joining with a team which earlier tried to make a film with Tovino as lead.
A few years back, a bunch of youngsters had teamed up for a road movie titled 'Starring Pournami'. The movie had Sunny Wayne, Tovino Thomas and Aju Varghese in the lead roles. Unfortunately, the project got dropped halfway after completing a couple of schedules. The makers had even released a teaser which met with great response from the audience. The same team is now reuniting for a film titled 'Joe' with Tovino Thomas in the lead.
Almost all the core members of 'Starring Pournami' have been retained in the new movie, which includes the director, music director, and cinematographer. Alby will be directing the movie. Kailas Menon, who recently shot to fame with 'Theevandi', is composing the music. Sinu Sidharth is the DOP. Other details will be revealed shortly by the makers.
The actor is currently working on the second schedule of Salim Ahamed's 'And The Oscar Goes To'. He recently finished the shoot of debutant Jose Sebastian 'Ente Ummante Peru'. 'Luca' with Arun Bose, 'Kilometers and Kilometers' with Jeo Baby and 'Kalki' with Praveen Prabharam are his other projects in the pipeline.