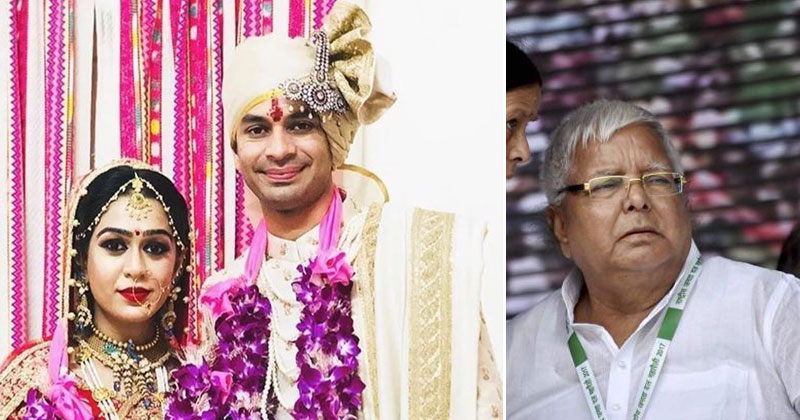 After he decided to end his six-month-old marriage with Aishwarya Rai, RJD leader Tej Pratap Yadav on Sunday said his family has "forsaken" him and was supporting "outsiders" against their family member. Yadav, Prasad's elder son, filed a divorce petition at a court on Friday in Patna citing incompatibility with Rai, daughter of RJD leader Chandrika Rai, whom he married on May 12. Rai's grandfather Daroga Rai was the chief minister of Bihar for a brief period in the early 70s.
"I stand by my decision and won't bend down. Father had said I should wait for him but I am not going to do that because I don't know when will he get the bail," the former Bihar health minister said.
"I cannot wait any longer as there's a conspiracy being hatched. The girl was at her home for the last two months and has the support of my family.
"They should have backed me but chose to support the outsiders. This is injustice. All the members of my family –father, mother, sisters and brother– are supporting her and have forsaken me, their own son," Yadav said.