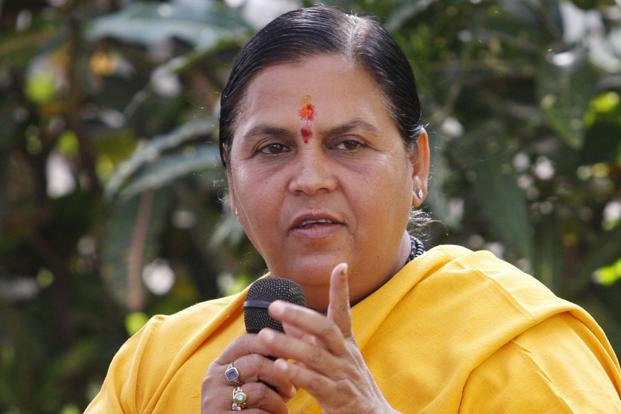 Union minister for Drinking Water and Sanitation Uma Bharti invited Congress President Rahul Gandhi to lay the foundation stone of Ayodhya Ram temple with her saying he could atone for the sins of his party by this. She said that while Hindus were the "most tolerant" people in the world, any talk of constructing a mosque on the periphery of a Ram temple in Ayodhya could make them "intolerant". She was talking to the PTI in an interview.
According to her, when there could not be a temple in the holy town of Medina or a mosque in the Vatican City, it would be "unfair" to talk about a mosque in Ayodhya.
She said that the Ayodhya dispute as one of land and not faith and it has been resolved that Ayodhya is the birth place of Lord Ram. She also stressed the need for an out-of-court settlement of the contentious issue, and urged all political leaders to support this.