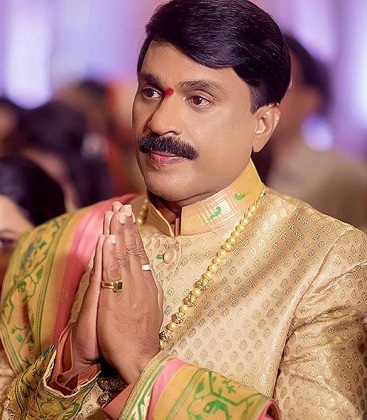 Central Crime Branch to nab BJP leader Janardhana Reddy.
A fresh trouble seems to be mounting on BJP leader Janardhana Reddy. Central Crime Branch has formed a team to nab him in a scam case.
A day after losing Bellary Lok Sabha constituency to Congress-JD(S) coalition, fresh trouble seems to be mounting on beleaguered BJP leader Gali Janardhana Reddy after the Central Crime Branch (CCB) formed a team to nab him for his alleged involvement in a Ponzi scam.
According to reports, Reddy's Enable India Company received 57kg gold bars from Ambidant Company, an investment firm. The owner of Ambidant Company, Fareed approached Reddy for this deal through latter's close-associate Ali Khan. Ali Khan allegedly purchased gold bars in the name of Enable India Company.
In June, the Income Tax department had carried out a raid in Ambidant Company related to ponzi scam. Reddy's involvement has been unearthed during the investigation against Fareed.
Several people had raised complaints against Fareed for cheating after investing money in the company. In September, the investors had staged a protest in Bengaluru against Fareed.
Reddy allegedly struck a Rs 21 crore-deal with an Enforcement Directorate officer at Taj West End Hotel to save the Ambidant Company, reported a news channel. He also bribed Rs 1 crore to the officer named Brijesh in March 2018.
Reports say police has launched a manhunt in Delhi, Hyderabad other cities to arrest Reddy, Ali Khan, and Fareed's son. Reddy is suspected to be hiding in Hyderabad. Police have already arrested Ambidant Company owner Fareed and Jeweller Ramesh in this case.