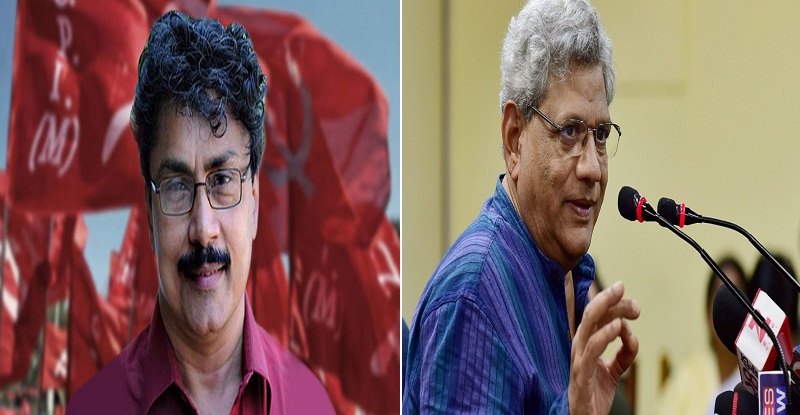 The DYFI woman who had accused in P K Sasi Sexual Abuse Case sends complaint and audio proof to Sitaram Yechury.
Woman who had accused CPM MLA P K Sasi of sexually abusing her has again written to the Central leadership, alleging that the party had failed to take action against the MLA.
The woman has also attached the audio clipping of Sasi's controversial conservation to the email sent to CPM general secretary Sitaram Yechury. "If you hear this audio, your will understand the wrong done by Sasi," she says in the email.
In the email, the woman also expresses her doubt over attempts to sabotage the investigation against Sasi. "Soon after I gave the complaint, many top leaders including KGOA secretary Dr Nasar approached me asking me to withdraw the complaint. But, Sasi is still active in the party. Seeing Sasi sharing the dais with investigation Commission members gives room for suspicion. The inquiry commission is also trying to delay the submission of its report," she says in the letter.