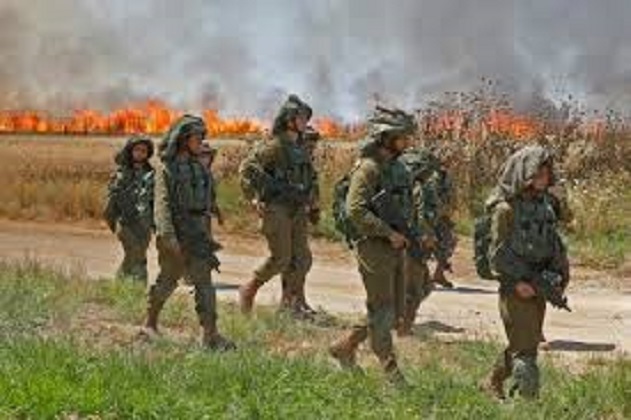 Israel's army said an exchange of fire erupted Monday during an operation in the Gaza Strip. While Palestinian officials reported six people killed, including a local commander of Hamas's armed wing.   Palestinian security sources said the clash occurred east of Khan Yunis in the southern Gaza Strip.
Gaza health ministry spokesman Ashraf al-Qudra said six Palestinians were killed. One of the dead was a local commander for Hamas's armed wing, the Ezzedine al-Qassam Brigades, a local hospital reported.
After the clash erupted, sirens were reported in southern Israel, indicating possible rocket fire from the Gaza Strip.
Israeli military spokesman Jonathan Conricus said all Israeli soldiers involved had returned to Israel.
Fawzi Barhoum, a spokesman for Hamas, the Islamist movement that runs the Gaza Strip, denounced a "cowardly Israeli attack." Hamas's armed wing alleged in a statement that an Israeli Special Forces team infiltrated near Khan Yunis in a civilian car.
Israeli Prime Minister Benjamin Netanyahu was in Paris for World War I commemorations.
The clash comes after months of deadly unrest along the Gaza-Israel border had appeared to be calming.
Israel and Palestinian militants in Gaza have fought three wars since 2008, and recent months of unrest have raised fears of a fourth.
Deadly clashes have accompanied major protests along the Gaza-Israel border that began on March 30.
At least 227 Palestinians have been killed by Israeli fire, the majority shot during protests and clashes, since the demonstrations began, while others died in tank fire or air strikes.
One Israeli soldier has been killed along the Gaza border in that time.