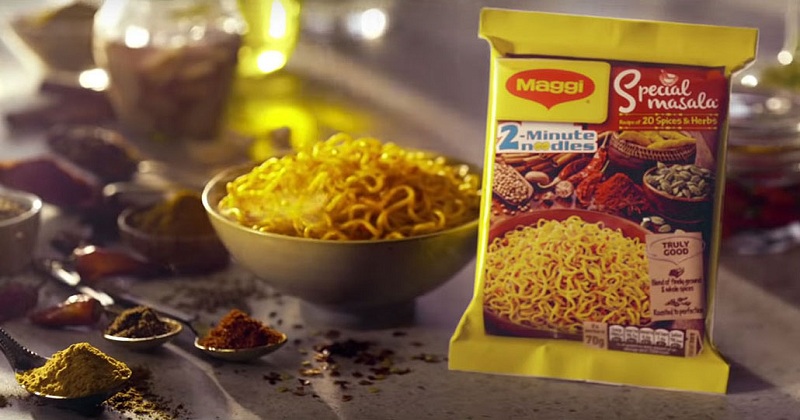 India's leading food company, Nestle, has initiated a 'Maggie wrapper return' scheme for its instant noodle brand 'Maggi' to fight the plastic menace in the country.
People can get one free packet of Maggi noodles by giving away 10 empty wrappers at the retail shop. The scheme is running on a pilot basis in two places in Uttarakhand. Nestle is mulling over expanding the scheme to other states as well, reported Economic Times.
Initially, the pilot project will be executed by the company with the help of 250 retailers in Dehradun and Mussoorie. Once the company has collected all the empty packets given by consumers , they will be disposed properly by the Indian Pollution Control Association.
The initiative came in when a recent study by Gati Foundation named Nestle's Maggi as one of top brands contributing significantly in plastic pollution in some of the popular hill stations in Uttarakhand. Most of the consumers did not dispose the packets properly, said recent media reports.
Nestle is expecting to change the way consumers throw away plastic packets every day. The initiative will help them to be responsible about managing the plastic waste, reported Economic Times citing a spokesperson from Nestle.
The cost of giving away the free packet of noodles in exchange is likely to be one of the promotional expenditures of the company, estimates analyst.