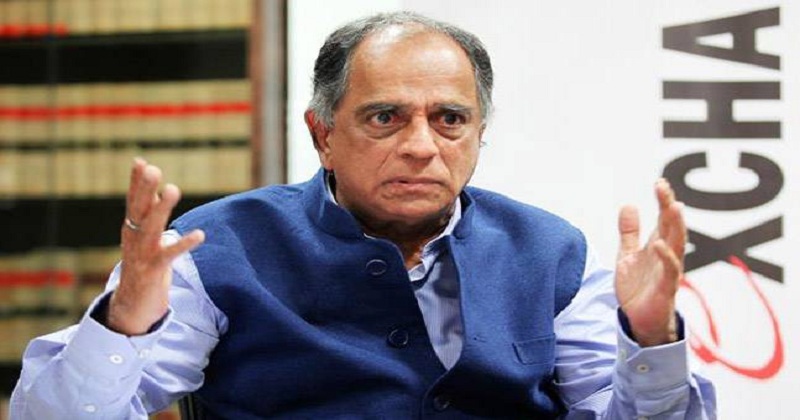 Former Central Board of Film Certification Chairman Pahlaj Nihalani lashed out at the government on Wednesday, after the CBFC suggested around 20 cuts in his upcoming film Rangeela Raja.
Nihalani, who has challenging the censor board's suggestion, said:
Pahlaj Nihalani, as quoted by ANI"The government doesn't want Ram's name to be taken in the film but wants a Ram Mandir… All the pain is unjustified. Many people including politicians have talked about Ram Mandir and Ayodhya but they don't want to see it in a film."
Meanwhile, the Bombay High Court on Wednesday directed the Film Certification Appellate Tribunal (FCAT) to expeditiously hear a petition filed by Nihalani challenging the Censor Board's suggested cuts.
Nihalani, who had a controversial tenure as the CBFC chief, had approached the high court earlier this month claiming that the cuts suggested by the body were "illogical" and "meaningless."
"There is no vulgarity, no double meaning dialogues (in the film). Still, I've been asked to delete a massive number of dialogues and scenes," he had said in his petition.
The vacation bench of the HC had directed Nihalani to approach the FCAT.
On Wednesday, Nihalani's counsel Ashok Sarogi informed a bench of Justices BP Dharamadhikari and Sarang Kotwal that the FCAT was scheduled to hear the matter on 23 November. Sarogi sought the HC's directions to the CBFC to not seek any adjournments while the FCAT was hearing the matter.
Pahlaj Nihalani, as quoted by ANI"We are waiting for FCAT's decision which will come out on 23 November and if we agree to their decision, the movie will be released. Or else, we have to come back here on 28 November. The censor board should be ashamed and shut down for removing Ram's name from the film."