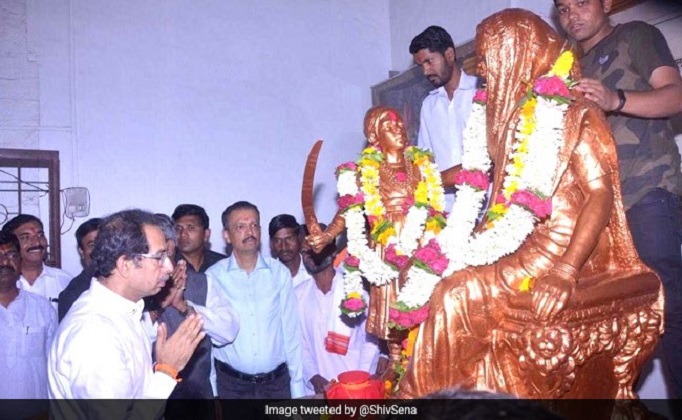 On escalating the 'Ram temple' issue, Shiv Sena chief Uddhav Thackeray to tour Ayodhya. The partner of ruling BJP has come in opposition to the union government and BJP on their position on Ayodhya issue.
Shiv Sena Chief Uddhav Thackeray visited Shivneri fort, the birthplace of Maratha warrior king Chhatrapati Shivaji, in Pune and collected soil from there which he will carry to Ayodhya during his visit on November 25.
Thackeray had announced during the Shiv Sena's Vijayadashami rally in Mumbai that he will visit Ayodhya and "question" Prime Minister Narendra Modi on the issue of the construction of the Ram temple.
The Shiv Sena president reached Shivneri fort by helicopter in the morning and after paying tributes to Chhatrapati Shivaji, he collected the soil, party MP Shivajirao Adhalrao Patil said.