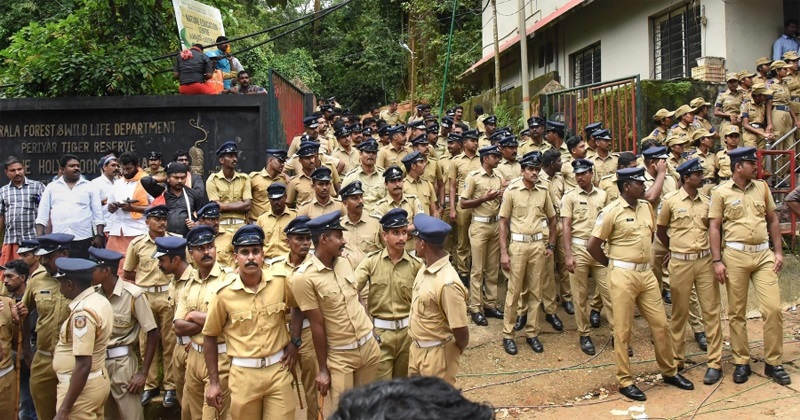 The court observed that some police officers are indulging in activities that defame the police force. A sitting judge was blocked at Sabarimala and was about to register suo moto case against the said officer, the court noted.
HC made the observations while considering the plea with regard to the restrictions imposed by the police at Sabarimala. The high court also questioned the police instruction to forcefully close down 'annadhana' counters and 'prasadha' counters.
"Police insulted one of the sitting judges. A case is not filed against the officer just because of the recommendation from the judge. There are many officers who behave politely. Why is this particular person indulging in such activities?" asked the high court without naming the police officer.
'It was not right to disgrace the judge who had reached Sabarimala. The court did not charge a case voluntarily following the judge's direction. The police should not view it as an inability of the court. Why are the police arresting those who chant 'saranam'?' asked High Court.
'The devotees are just chanting 'saranam', they are not shouting slogans that women should not enter Sabarimala, and then how can it be contempt of court?' observed the court.
However, the government said that the police was just providing protection for the devotees at Sabarimala. 'The state government or the police cannot take a stand against the Supreme Court. The protesters are trying to stop women from trying to enter Sabarimala. The police will give protection to women who want to enter Sabarimala. We will not force any women to enter Sabarimala', informed the government.