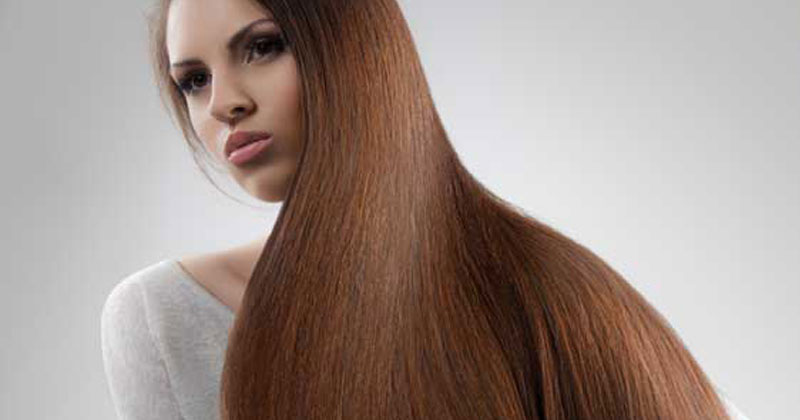 Hair rebonding is an elaborate process that incorporates the use of chemicals and heat to alter the structure of your hair. Depending on the length of your hair, the treatment can take from 3-8 hours. Following are the steps involved in the hair rebonding process.
Materials
A hair rebonding kit
A flat iron with adjustable temperature settings
A blow dryer
A mild shampoo
Time
3-8 hours, depending on the length of the hair.
Method
Hair is washed with a mild shampoo. Conditioner is not applied.
It is then left to dry naturally or is blow dried.
The stylist divides the hair into sections depending on the texture and volume.
A relaxant from the hair bonding kit is applied while the hair is held straight with the help of thin plastic boards.
The stylist takes care to apply the relaxant so that it coats every strand.
The relaxant is then left on for 30 to 45 minutes depending on the texture of the hair.
The hair is then steamed for 10-40 minutes depending on its condition, volume, texture, etc.
The stylist proceeds to wash and dry the hair.
A keratin lotion is applied, and then the hair is straightened with a flat iron at 180°C. A ceramic flat iron is used to do this.
A neutralizer is applied to secure the bonds and left on for 30 minutes.
It is then rinsed out with cold water.
The hair is blowdried, a serum is applied, and the hair is straightened one more time.