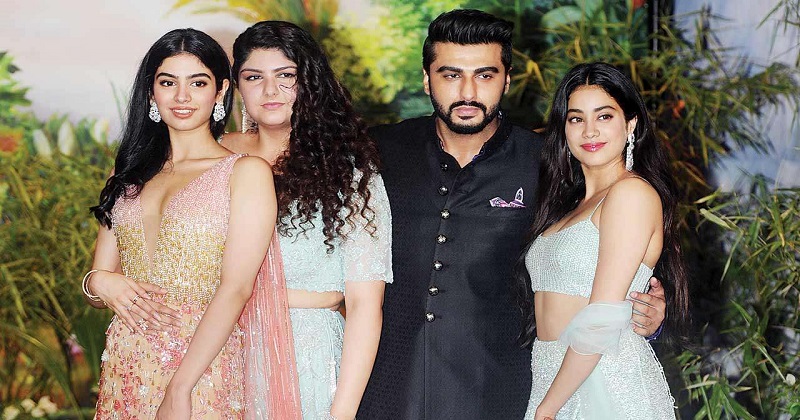 Actor Arjun Kapoor has always been a pillar of support to his family, especially sisters Anshula Kapoor, Janhvi, Khushi and cousin Sonam Kapoor. As a brother, he has protected them from trolls and lashed out at haters for their ferocious comments and abuse. He came through once again when Anshula was attacked online. Arjun Kapoor and Janhvi Kapoor were recently in Koffee with Karan Season 6 and it all started there.
Anshula was attacked with rape threats for not helping Janhvi with a question on Karan Johar's chat show. Janhvi had called Anshula for help, as she needed to win the hamper on the show. Anshula wasn't able to answer the question, and Arjun won the hamper. Haters started sending her angry hate messages and rape threats. This made Arjun extremely angry and he finally lashed out.
Something I assumed was an absolute non issue on Koffee with Karan has escalated into @anshulakapoor being abused & I can't be bothered by protocol anymore. F**k all those trolls who wish harm to my sister. I hope ur mom or sister never have to go thru what u have put us thru…

— arjunk26 (@arjunk26) November 27, 2018
Supporting the actor, Karan Johar also tweeted and said that it was senseless.
I completely agree with you Arjun! Was a harmless fun game and did not warrant this response! People genuinely need to stop this intense negativity…. https://t.co/XITqp1mN6A

— Karan Johar (@karanjohar) November 27, 2018