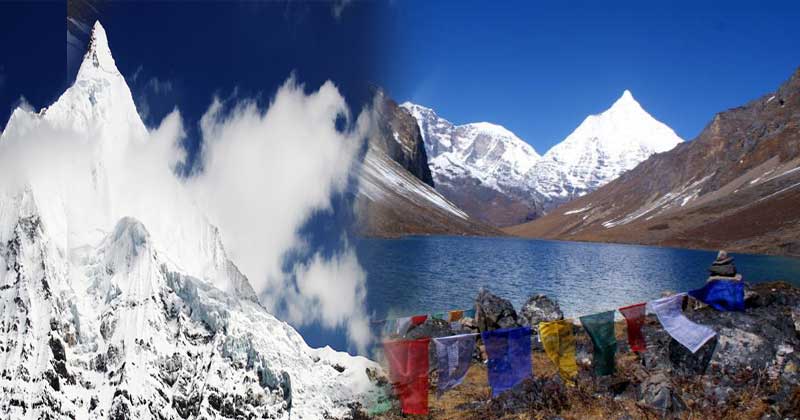 The mountain may be referred to as Jomolhari or Chomolhari and is sometimes considered as the'"Bride of Kanchenjunga".
The North face rises over 2,700 meters (8,900 ft) above the barren plains.
Jomolhari Trek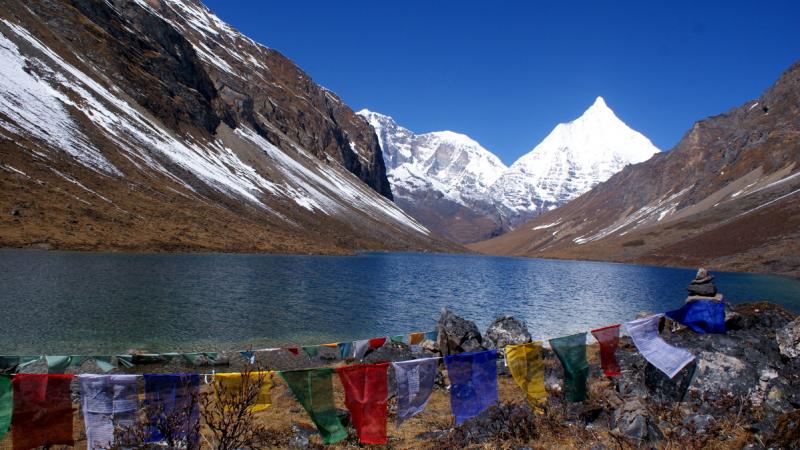 The most popular trek in Bhutan. With altitude differences of 2,500m and nearly 5,000m (lowest and highest point of the route), it offers a wide range of landscape ,fauna and flora. The highlight of this trek is the spectacular view of Mount Jomolhari from Jomolhari Basecamp, Jangothang. Nearly the whole trek goes through a small part of the Jigme Singye National Park, passing a few of the Yak herder's settlement and the remotest region of Lingshi.