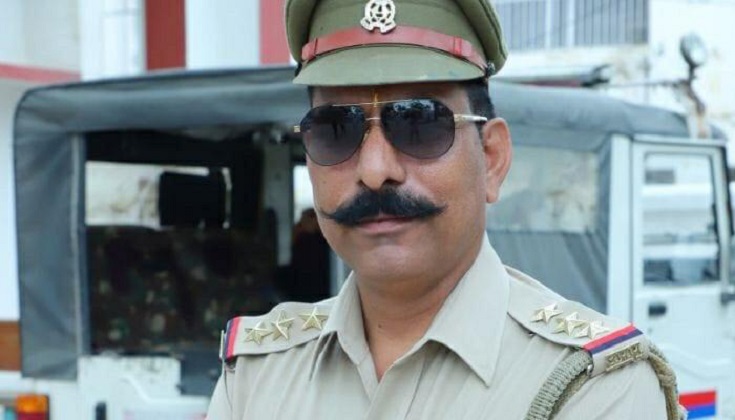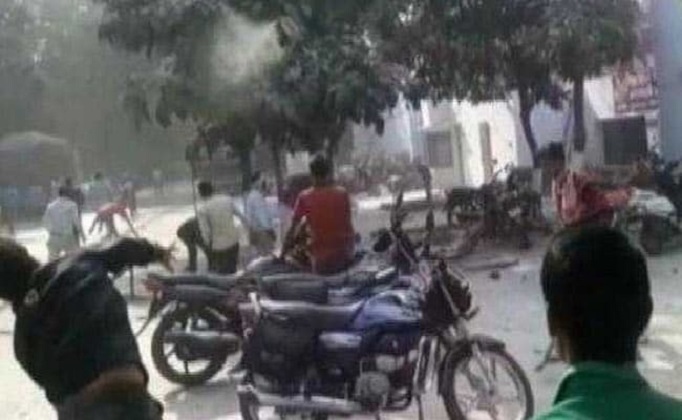 A police Inspector and a youth were killed on Monday during a conflict that broke out in Bulandshahr district in Uttar Pradesh with people dissenting over speculations of alleged cow slaughter. The officer was killed after protestors attacked a police station and pelted stones at the police personnel and youth killed in the police firing.
The protests began after people found the alleged corpse of a cow in the field. Police opened fire during the protests to disperse the mass after which the mob assaulted the police station and indulged in arson setting several police vehicles.
In the violence, Inspector Subodh Singh of Syana police station and four constables were injured. The profusely bleeding inspector was rushed to the Aurangabad community health center where he was pronounced dead on arrival. District Magistrate Anuj Jha confirmed the death of the police officer.
Members of several Hindu groups with an alleged cow carcass gathered on the Bulandshahr-Syana road and pelted stones at the police personnel. The protestors also spoiled vehicles and attacked police officials. They torched several passing vehicles.
Senior police officials were rushed to the crime scene to contain the violence. However, the situation is tense; police force has been deployed in the area to restore peace.