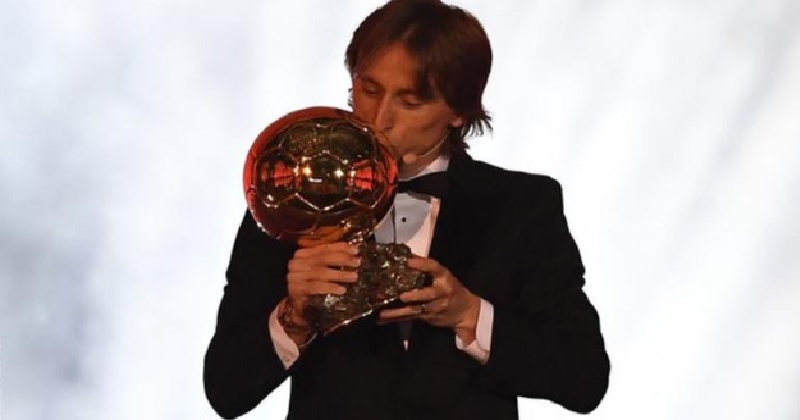 The Ballon d'Or 2018 marked precisely 10 years since Cristiano Ronaldo first scooped up the award in 2008, and for the next decade, the price was either taken by Lionel Messi or Cristiano Ronaldo himself. They both share five Ballons d'Or apiece but now that both players weren't up to the mark during the World cup, It was expected that there will be a new champion. Back in 2007, It was Kaka who was the last player to win the award other than Messi or Ronaldo.
Thus Real Madrid and Croatia midfielder Luka Modric won the 2018 Ballon d'Or, becoming the first player other than Lionel Messi or Cristiano Ronaldo to claim the award in more than a decade.
Modric, 33, won his third successive Champions League in May before helping Croatia to a first World Cup final.
Lionel Messi has failed to make the top three of the Ballon d'Or for the first time since 2007, finishing fifth in this year's final vote.
As per the results, Ronaldo finished second this year. Atletico Madrid forward Antoine Griezmann finished third, a position ahead of his France team-mate Kylian Mbappe. Messi, who won a league and Copa del Rey double with Barcelona, ranked fifth.