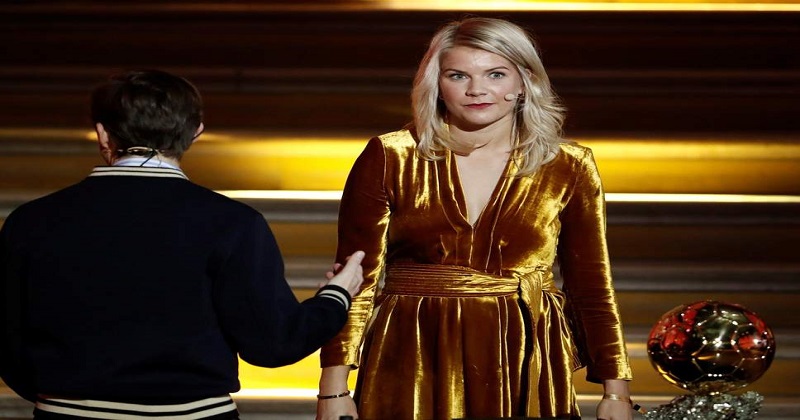 It was quite a historic day for women's football when Ada Hegerberg became the first woman to be awarded a Ballon d'Or , but then an inappropriate comment from presenter Martin Solveig became a slight irritant to all football fans.
Hegerberg, who helped Lyon to the French title and Champions League, scoring in the final, won the prize but appeared embarrassed and uncomfortable when asked by Solveig if she "knew how to twerk".
Twerking is a type of dance originating as part of the bounce music scene of New Orleans in the late 1980s. In twerk, dancers move in a sexually-provocative manner throwing or thrusting their hips back or shaking their buttocks, often in a low squatting stance
The footballer said No and agreed to dance to another song with Ginola. Later, the DJ apologised to her for his remark.
"I explained to [Ada] and she told me she understood it was a joke," Solveig wrote. "Nevertheless, my apologies to anyone who may have been offended. Most importantly, congratulations to Ada."
"He came to me afterwards and was really sad that it went that way," The Norwegian forward said. "I didn't really consider it sexual harassment or anything in the moment. I was just happy to do the dance and win the Ballon d'Or."