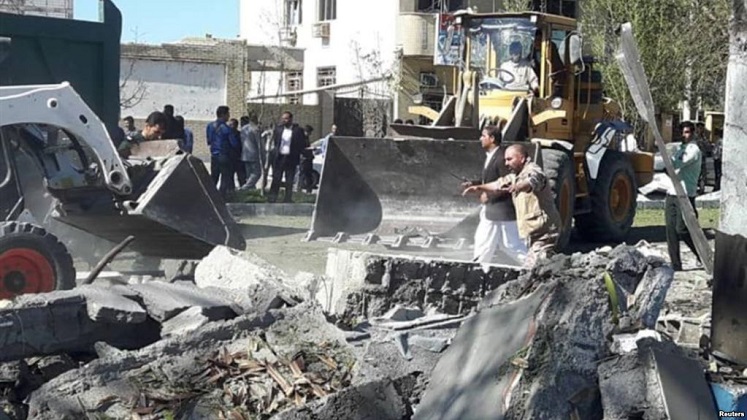 A suicide car bomber attacked a police headquarters in the Iranian port city of Chabahar, killing at least two policemen and wounding 28 people.
The official news agency of Iran, IRNA said it was a car bombing. Sistan-Baluchistan province, where the bombing occurred has long been a flashpoint, with Pakistan-based Baluchi separatists and jihadists carrying out cross-border attacks.
No one immediately claimed responsibility for the attack, but the government initially blamed the attack on Ansar al-Furqan, a Sunni jihadi group.
Chabahar, near Iran's border with Pakistan on the Sea of Oman, is home to a newly built port and is an economic free zone.