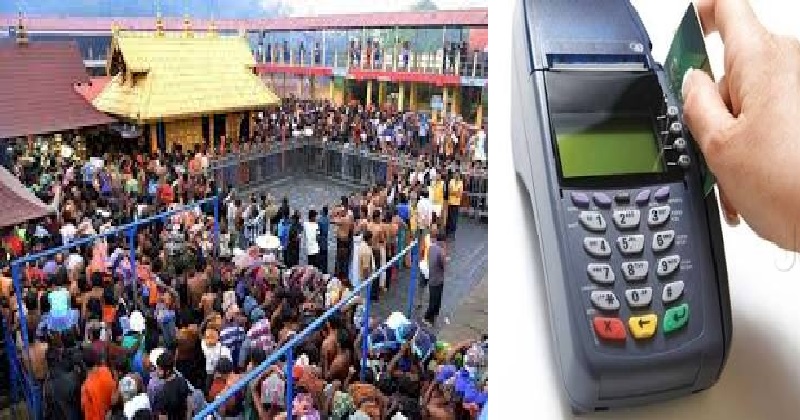 Leaders of right-wing outfits in Kerala had campaigned against putting money in Hundial in temples ran by Devaswom board. The campaign had some success as the revenue from temples had taken a hit and even photostats of currency notes with Sarana Mantras were recovered from Hundial. Now Devaswom board has set up a digital counter at Sannidhanam for devotees to make donations.
It is South Indian bank in collaboration with Devaswom Board who has started this counter. There are 5 swiping machines set up and devotees can donate money using their credit/debit cards.
The inauguration of the new system was done by Justice P.R Raman, one of the members of the three-member committee appointed by the High court to study the facilites and situation at Sabarimala.