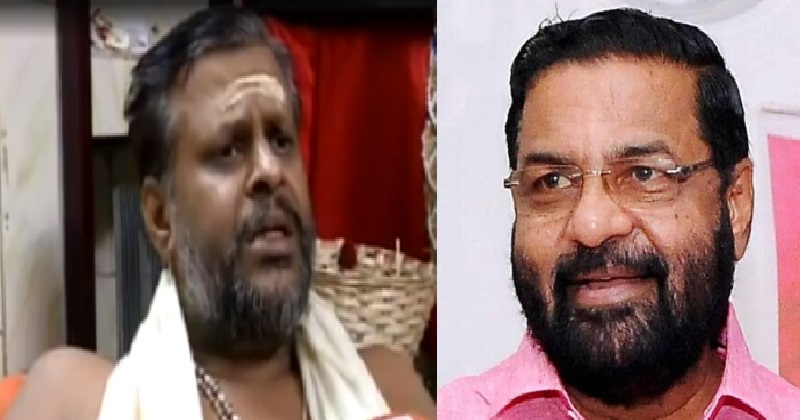 A lot of the recent statements of Devaswom Minister Kadakampally Surendran had become controversial. Now Sabarimala priest(Mel Shanthi) V.N Vasudevan Namboothiri has spoken against the incessant statements of minister against the Thanthris. In an interview given to Manorama, he said the minister should stop saying such comments.
He said if one has to understand what Thanthri does, the spiritual aspect of the rituals needs to be understood a little more deeply.
Earlier, the Thanthri had said that the shrine will be closed in Sabarimala if customs and traditions are broken. The minister had spoken against this and even demanded an explanation. This is what probably irked Vasudevan Namboothiri to speak against the minister.