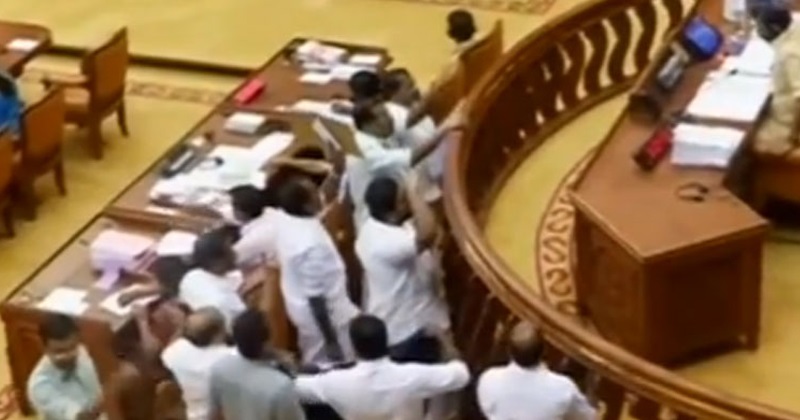 Thiruvananthapuram: Kerala Legislative Assembly fumed over the protests in the Sabarimala issue today as well. The members of opposition came out with placards and protested in front of dais.
The opposition demanded that Government should take steps to stop the Satyagraha of the MLAs. They alleged that the government has gone back from the stand of conducting discussions over the matter. Although the opposition had said that there can be a discussion in speakers chamber, there were no steps taken on it.
Speker pointed out that it is wrong to stop the proceedings of the assembly.