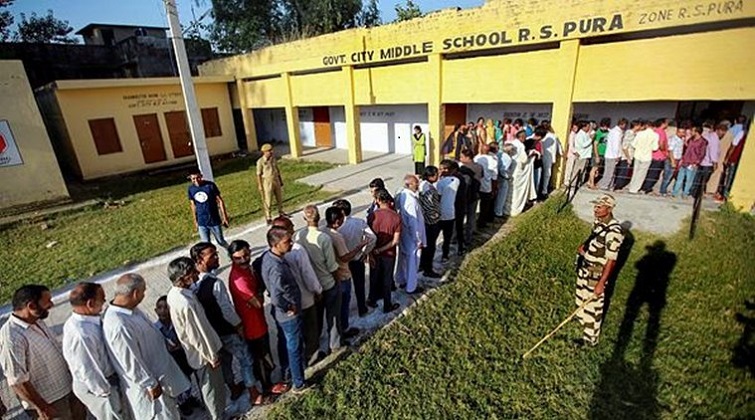 A Hindu Majority village has unanimously selected the only Muslim as their village head. The Hindu majority village in Bhanderwah town of Jammu and Kashmir has made a history by electing a Muslim as their 'Panch' unopposed.
Chowdhary Mohammad Hussain from a cattle rearers community has been elected as the Panch of Bhelan-Kharothi village of Hanga Panchayat. Hussain's family is the only Muslim family in the village of 450 residents. He has four daughters and all are married, five sons, a daughter-in-law and a wife.
Hussain was the unanimous choice of his village which wanted to set out an example for peaceful coexistence and brotherhood. The villagers expressed their faith in Hussain with the objective to spread a message of communal harmony to the country from this remote region of Jammu and Kashmir. And Hussain has expressed his commitment to work round the clock for the welfare of the villagers.
"We have been living in complete harmony and they never let me feel that I am the only Muslim living in their village and by making me their Panch that too unopposed has taken their love and faith to a different level, for which I will be indebted to them for the rest of my life," said Hussain.
The Panchayat polls started on November 17 and are scheduled to end on December 11. Hussain's Hanga Panchayat went to polls in the seventh phase on December 4.