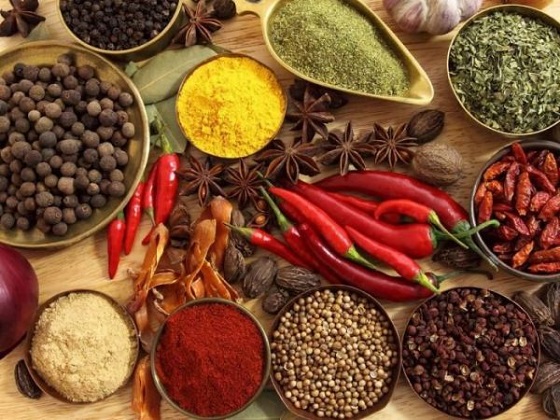 Indian kitchens are filled with many varieties of herbs and spices. These spices not only make your food tasty and spicy but also keep your body healthy. Even many diseases can be treated and healed by these spices. Know some of them.
1- If you have a stomachache, then add half a teaspoon of garlic juice and half a teaspoon of water and rock salt together. Doing this will cure stomachache.
2- To get relief from a headache, apply asafetida in some water and apply on your forehead. Doing this will get relief from a headache.
3- Use black pepper to cure a chronic cough. Take this mixture together with black pepper and jaggery. Doing so will cure the problem of a cough.
4- If you have been blunt in your mouth, then add a spoon of camphor in a spoon of ghee and mix it in your mouth. By doing this the problem of bark will be overcome.
5- If your fever is not coming low scale mix old jaggery in cumin powder and eat it. Doing this will remove the fever.