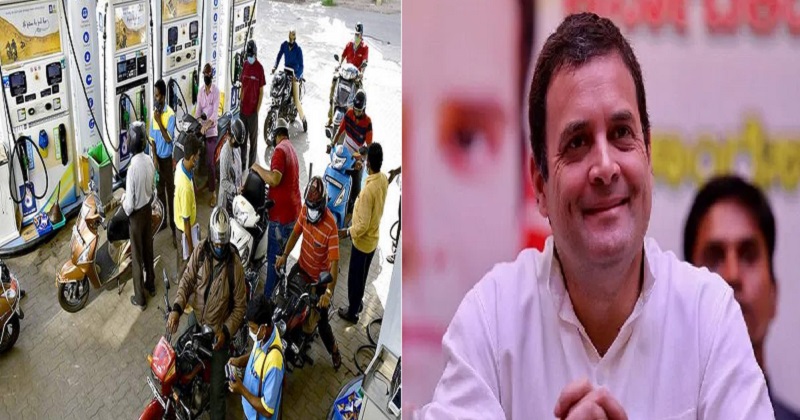 Congress leader Rahul Gandhi on Wednesday took a swipe at the Modi government over the increase in fuel prices and the mounting COVID-19 cases in the country, saying it has "unlocked" the coronavirus pandemic and petrol-diesel prices.
"The Modi government has "unlocked" the corona pandemic and prices of petrol-diesel," he said in a tweet in Hindi.
Gandhi also tagged a graph captioned, "coronavirus is not the only rising curve". The graph showed a steady rise in the daily COVID-19 cases and prices of petrol and diesel after the lockdown.Â
The Congress has been attacking the BJP-led NDA government for increasing the petrol and diesel prices everyday for the past 18 days after the lockdown restrictions were relaxed.