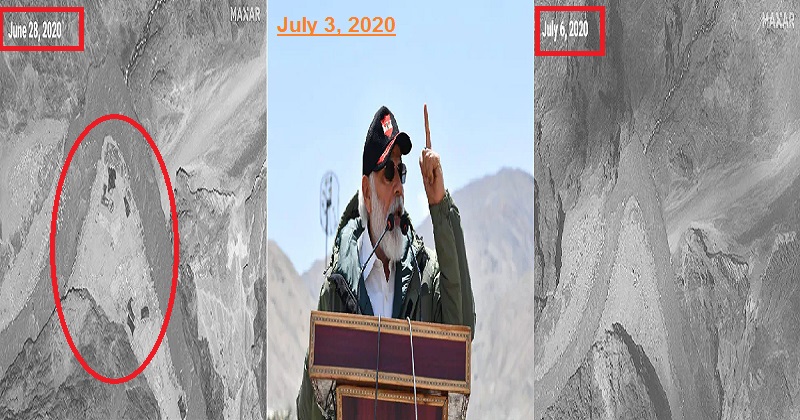 Chinese military has removed temporary infrastructure and continued the gradual withdrawal of troops from face-off sites in Hot Springs and Gogra in eastern Ladakh for the second consecutive day on Tuesday, and the Indian Army is keeping a strict vigil on their rearward movement, government sources said.
Gogra and Hot Springs are among the key friction points where the two armies were in an eyeball-to-eyeball situation for the last eight weeks.
The sources said the mutual disengagement of troops at the two friction points is likely to be completed within two days, and that there has been "substantial" withdrawal of forces by Chinese military from the areas.
The disengagement process began on Monday morning after a nearly two-hour telephonic conversation between National Security Advisor Ajit Doval and Chinese Foreign Minister Wang Yi on Sunday during which they agreed on an expeditious withdrawal of troops from the area. Doval and Wang are Special Representatives for the boundary talks.
The sources said the Indian Army is not lowering its guard in view of the disengagement process in the area and will continue to maintain high-level of alertness to deal with any eventualities.