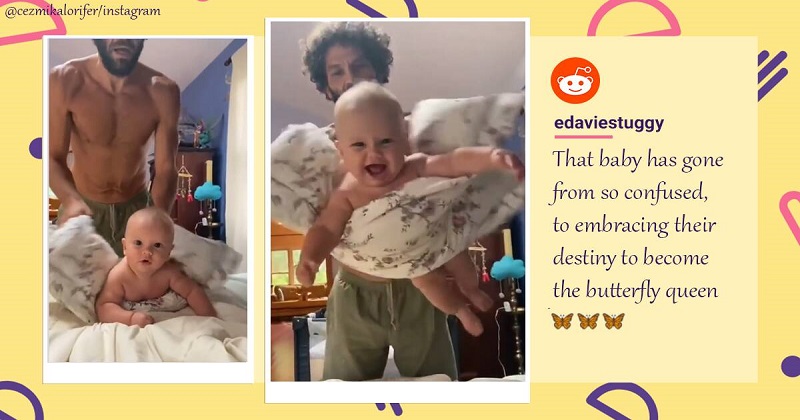 A heartwarming moment between a dad and his kid. Shared on Instagram, the video shows the father using an unusual pillow trick to wake up his sleepy toddler. The video shows the dad using a pillow to give 'wings' to his kid as he says "Butterfly in the sky." It's the giggles of the kid that make the video even more endearing.
Read more: Italian doodle artist sets new record for world's largest drawing….
"This must be the picture of happiness," reads a comment when loosely translated from Turkish. Another individual wrote "How cute," along with a heart emoji. This emoji was also used by several others to showcase their reactions.