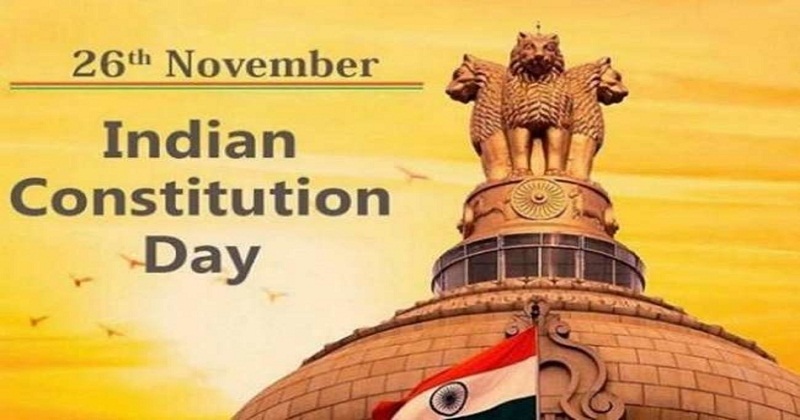 The Constitution of India is the supreme rule book that applies to every citizen of the country which formed in 1946. Penned down by the Constituent Assembly, the Constitution of India came into being after several discussions and debates.  The Indian constitution was legally enforced on January 26, 1950. Constitution Day or National Law Day or Samvidhan Diwas is celebrated on November 26 to commemorate the adoption of the Constitution.
Here are some interesting facts about it- 
The original copies of the Indian Constitution were written in Hindi and English.
The Constitution of India has borrowed some of its features from 10 other countries, including Britain, Ireland, Japan, the USA, South Africa, Germany, Australia, and Canada.
Liberty, equality, fraternity- words that appear in the Preamble were borrowed from the French Constitution.
The Constituent Assembly of India was established in 1946. It met for 166 days spread over 2 years, 11 months, and 18 days.
Dr. Rajendra Prasad, the first President of India, was elected as the President of the Constituent Assembly and Dr. B. R. Ambedkar was the head of the drafting committee.
The father of the Indian Constitution is known as Dr. B. R. Ambedkar.
Indian Constitution is one of the longest hand-written documents in the world.
There is a total of 1,17,369 words in the English version of the Constitution of India.
The original constitution document was signed by 283 members of the parliament.
The original hand-written copies of the Constitution are preserved in helium-filled cases in the Library of Parliament House.
The basic structure of the Indian Constitution stands on the Government of India Act, 1935.