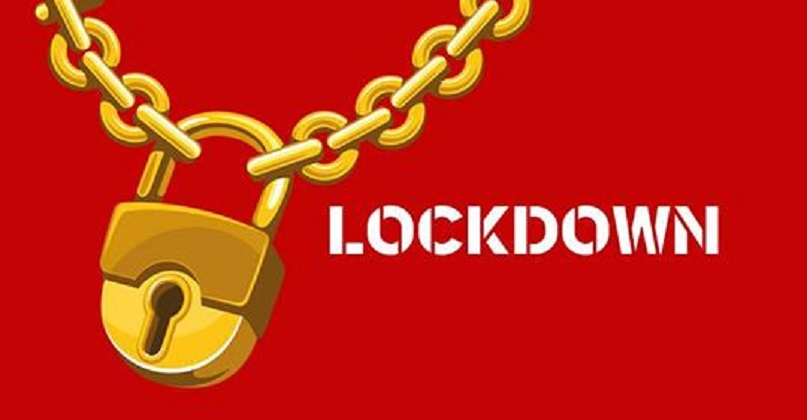 Chennai: As the Covid-19 cases are on a surge a complete lockdown is announced in Tamil Nadu, which will come into effect from today(Monday). The constraints were declared by the newly sworn Chief Minister MK Stalin on Friday in an attempt to hold the virus spread in the state.
From May 10 to May 24, the 14-day lockdown in Tamil Nadu will remain in force.
The coronavirus spike in Tamil Nadu continued to be in force without any decrease with 28,897 fresh cases being reported in a single day, making the total caseload to 13.80 lakh while 236 deaths in the last 24 hours. The pandemic has taken the lives of 15,648 people in the state so far.
As per a medical bulletin on Sunday, 23,515 people were discharged today, taking the total recoveries to 12,20,064 and leaving 1,44,547 active infections.
List of what's allowed and what's not during the lockdown period:
Covid vaccination centres will continue to function during the lockdown period.
Other than necessary state departments, like Secretariat, Health, Revenue and disaster management, police, fire, prison, forests, local municipal administration, women and social welfare, others won't operate.
Private and public bus transport, taxis, cabs, autos will not run. People will be allowed to travel for marriages, funerals, and another emergency with proper records.
Hotels and restaurants can operate from 6 am to 10 am, 12 pm to 3 pm and 6 pm to 9 pm for takeaways only. Tea shops (with take-away service only) can operate till noon.
Beauty parlour, haircutting saloon, spas are not permitted to work. Other places like recreation clubs, all bars, entertainment and amusement parks which can draw a large number of crowds are not allotted to operate.
Food delivery facilities like Swiggy and Zomato will be permitted to perform during the above hours. E-commerce companies are allowed to provide food, groceries, meat, provisions services.
Amma canteens will be open. Flower and fruit pedestrian shops can operate till noon. Ration shops will operate from 8 am till noon. All standalone groceries, fish and meat stalls will be allowed to operate till noon with 50 per cent of customers.
Schools, colleges, universities and private training institutes are not permitted to conduct summer camp.
A maximum of 50 members is permitted to partake in marriages and 20 members in funerals.