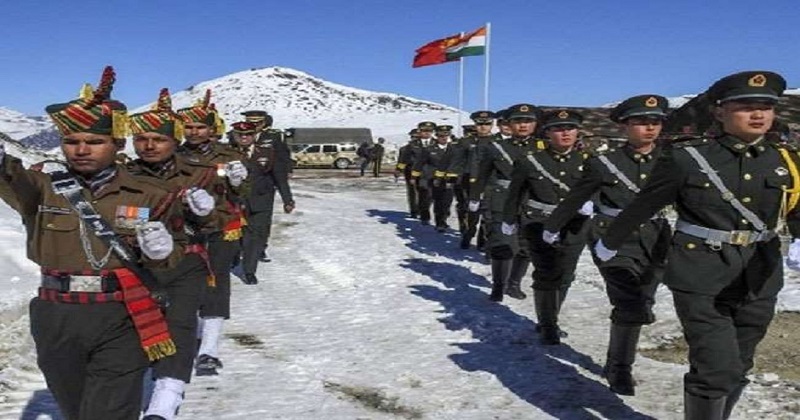 On Sunday, the Indian Army and the Chinese People's Liberation Army (PLA) announced the establishment of a hotline. According to the Indian Army, the hotline was established between its troops in Kongra La, North Sikkim and the PLA at Khamba Dzong, Tibetan Autonomous Region to 'further trust and cordial relations along the borders'.
This announcement coincided with PLA Day (Army Day), i.e. August 01. This day in 1927 marks the founding of the PLA. It is the sixth hotline between the two countries. Both sides now have two hotlines in Eastern Ladakh, two in Sikkim and two in Arunachal Pradesh.
According to the Indian Army, 'the two armed forces have well-established mechanisms for communication at the ground commanders' level. The hotlines in various sectors go a long way in enhancing the same and maintaining peace and tranquility at the borders'. On the occasion of the hotline's launch, commanders of the respective armed forces exchanged messages of friendship and harmony.
Read more: 'No kissing zone' signs set up in Mumbai housing society
The development took place a day after India and China held their 12th round of Corps Commander-level meeting held at Moldo; on the Chinese side of the Line of Actual Control (LAC) on Saturday. These high-level military talks were to advance the disengagement process at Hot springs, Gogra and Depsang in Eastern Ladakh. The latest round of talks took place more than 3 months since the last Corps Commanders level talk was held on April 9 this year on the Indian side of the Ladakh region, lasting for more than 13 hours.
A military stand-off has ensued between the two countries for almost a year now. Last month, after extensive discussions at both the military and political levels, the two sides disengaged from the most contentious Pangong Lake region.