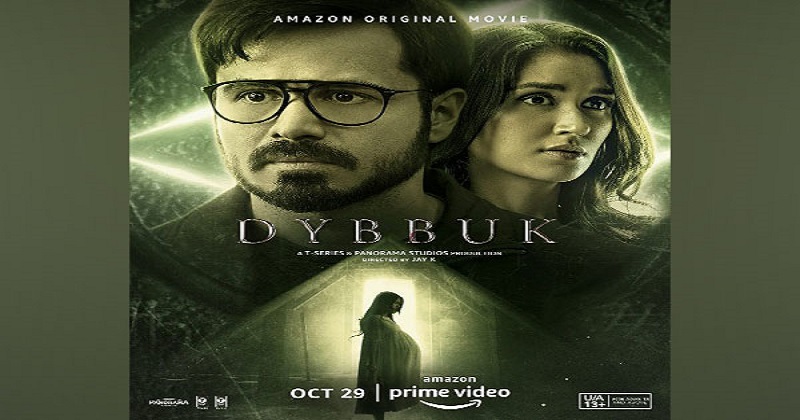 Emraan Hashmi, who appears in the upcoming horror film 'Dybbuk: The Curse is Real,' stated on Wednesday that he will continue to do horror films because his love for the genre isn't over. The horror-thriller is set against the beautiful backdrop of Mauritius and tells the storey of the terrifying events that occur on the cursed island.
The film is a Hindi adaptation of 'Ezra', a 2017 Malayalam horror film starring Prithviraj Sukumaran. In the early years of his acting career, Hashmi appeared in various horror films produced by Mahesh Bhatt, such as the Raaz franchise, and later in 'Ek Thi Daayan,' which was produced by filmmaker Vishal Bharadwaj.
'My love story with horror films isn't over yet. I thought it was over five years ago but it isn't and this will continue. This new film is different from the films that I did before. This film takes the horror quotient higher. The narrative style is new and unique,' Hashmi told reporters.
The 42-year-old actor was speaking during the premiere of the film's trailer here. The film is directed by Jay K, who also directed the original, and derives its name from Jewish folklore, where dybbuk is a wicked occupying spirit said to be the spirit of a deceased person. Jay believes that the horror genre in India is underserved and that more films in this genre should be produced.
Hashmi applauded the director for fusing Jewish mythology with Indian culture in the film. Hashmi stated that he is baffled as to why prominent Bollywood stars avoid appearing in horror films. 'I have been watching horror films since childhood. I enjoy this genre. The wave of horror comedies (that has come) is a sub-genre. This (horror) is the mother genre. I believe this (horror) genre is not explored much in our country.'
Read also: Remains of the largest known triceratops 'Big John' sold for €6.65 mn
Hashmi claimed he is'sceptical' about ghosts when asked if he believes in them. 'If I didn't have (that belief) then I would not make such films. I would say 50:50. I am not saying ghosts don't exist. The thing is that you have not seen it and so it doesn't mean that they don't exist. I hope they exist for the sake of my films. I am sceptical at the same time. I want to be a believer. Until the time we find out that ghosts exist, we will enjoy films like Dybbuk.'
On October 29, 'Dybbuk' will be available on Amazon Prime Video. Hashmi expressed his delight that his film will be seen by a broader audience now that it has been released on the streaming site.