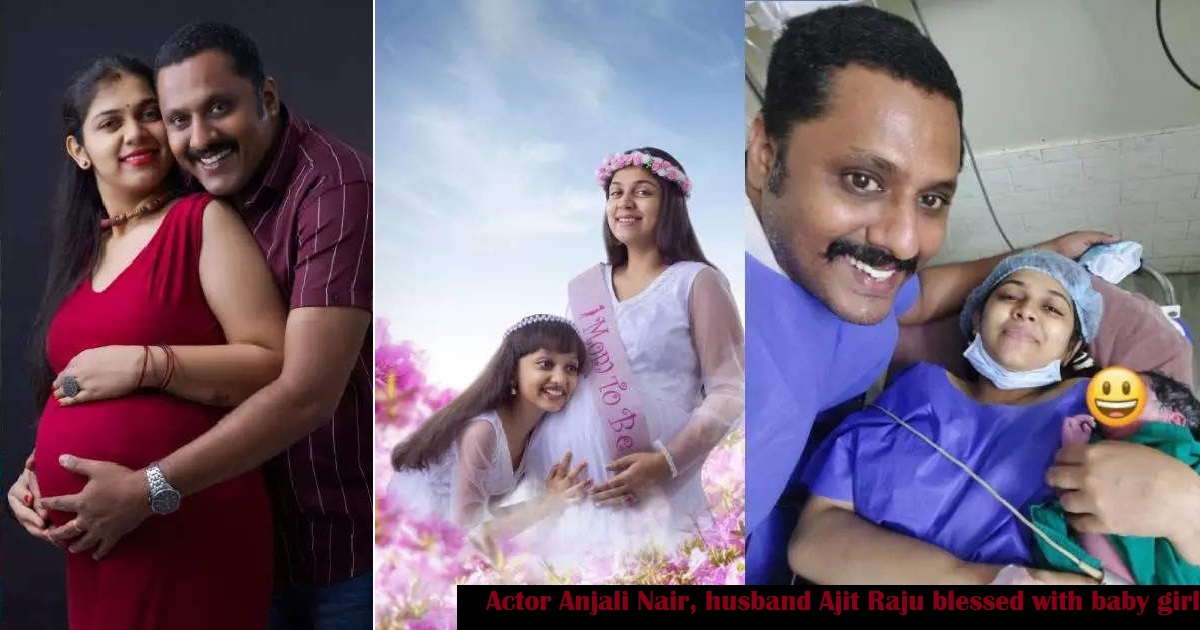 Actor Anjali Nair and her husband Ajit Raju welcomed their first child. The actress took to her Instagram page on Sunday and shared the good news with a pic from the hospital.
'Life is full of miracles, just like our newest family member, a sweet baby girl. …Need all ur blessings', wrote Anjali on her Instagram page. In the pic, the face of the baby was seen hidden with a smiley.
View this post on Instagram
Anjali and assistant director Ajit Raju tied the knot in November 2021. The actress also has a daughter -Aavni- in her first marriage. Anjali also shared pics from her maternity photoshoot. In these pics, she was seen with her husband Ajit and elder daughter Aavni. Anjali has acted in around 125 films in various languages ??in South India. Ajith Raj is an ad filmmaker and co-director in Tamil and Malayalam. He has worked as a co-director with Laljos in the movie 'Nalpathiyonnu'.