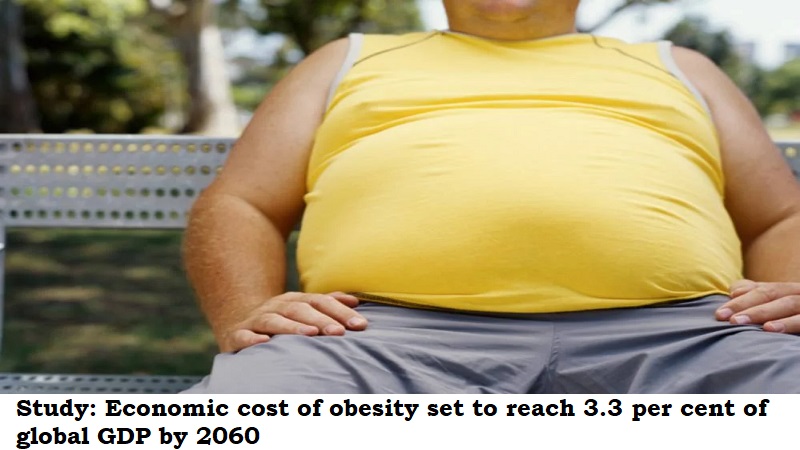 According to a recent report by the World Obesity Federation and RTI International, the prevalence of overweight and obesity would cost the global economy 3.3% of GDP by 2060.
The analysis of the present economic effects of overweight and obesity in 161 countries is included in the report, which was peer-reviewed and published today in BMJ Global Health.
It offers the first-ever nation-specific worldwide estimate of the economic effects of non-communicable diseases (NCD), primarily due to preventable healthcare expenses associated with cancer, diabetes, and cardiovascular disease caused by obesity.
According to the study, US$2.2 trillion could be saved if the number of people who are obese stayed at 2019 levels. A five per cent reduction in the projected prevalence of the NCD between 2020 and 2060 would result in an average of US$429 billion in global annual savings.
The countries with the highest predicted increases in cost to GDP are China, the United States, and India.
It is estimated to cost India close to $850 billion (2.47% of GDP), the United States over $2.5 trillion, and China over $10 trillion. Germany, Canada, Australia, Brazil, the United Kingdom, and Japan are other nations where the economic consequences of being overweight and obese are anticipated to exceed $100 billion.
It is anticipated to cost the United Arab Emirates the greatest percentage of GDP of all those nations (11.04 per cent).