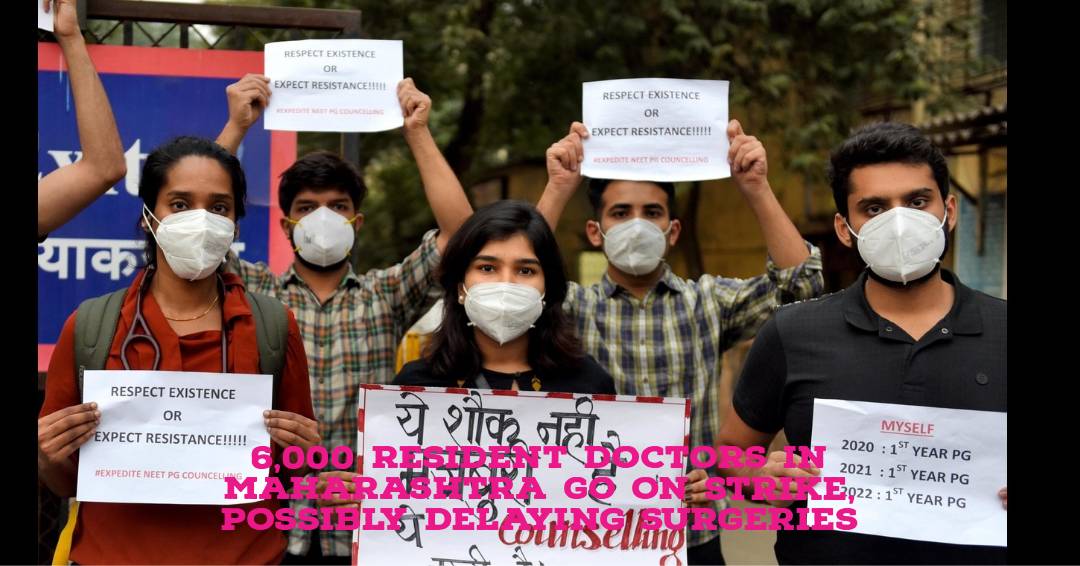 Up to 6,000 resident doctors are on strike in Maharashtra, calling greater hostel accommodations and the settlement of long-overdue Covid debts. As the strike goes on, thousands of elective procedures across the state are probably going to be postponed.
Only senior doctors will be in charge of the long lines outside the outpatient departments, so expect to see them there.
The Maharashtra Association of Resident Doctors (MARD) claimed that after repeatedly pleading with the government to increase dorm amenities, they were obliged to issue the call for the strike. 'While going on strike is our last option, we still hope that patients won't suffer.'
'Even today, Covid reimbursement is still due for the Nair hospital in Mumbai, which served as a specialist Covid hospital. Better hostel amenities are desired by the residents, but they are not being provided,' said Dr. Akshay Yadav.
Nearly 4,000 resident doctors from the state-run JJ Hospital, Sion, KEM, BYL Nair, and Sion will take part in the protest in Mumbai.
The government has neglected their demands for years, according to Dr. Avinash Dahiphale, president of MARD. 'For instance, the number of resident doctors at JJ Hospital has expanded to 900, yet the number of students housed there has stayed constant at 300. Since the 1990s, the facility has not expanded. All emergency work will be done on Monday, but if our demands are not met, we might halt' he added.
The doctors' association also requested that 1,432 senior resident doctor positions that were unfilled be filled. The state government has been debating this plan. The MARD demanded that the vacant positions of associate and assistant professors be filled right now.
In addition, the MARD has called for the removal of the gap in compensation between senior resident doctors and all other resident doctors as well as the prompt implementation of dearness allowance and arrears in municipal and all government hospitals.