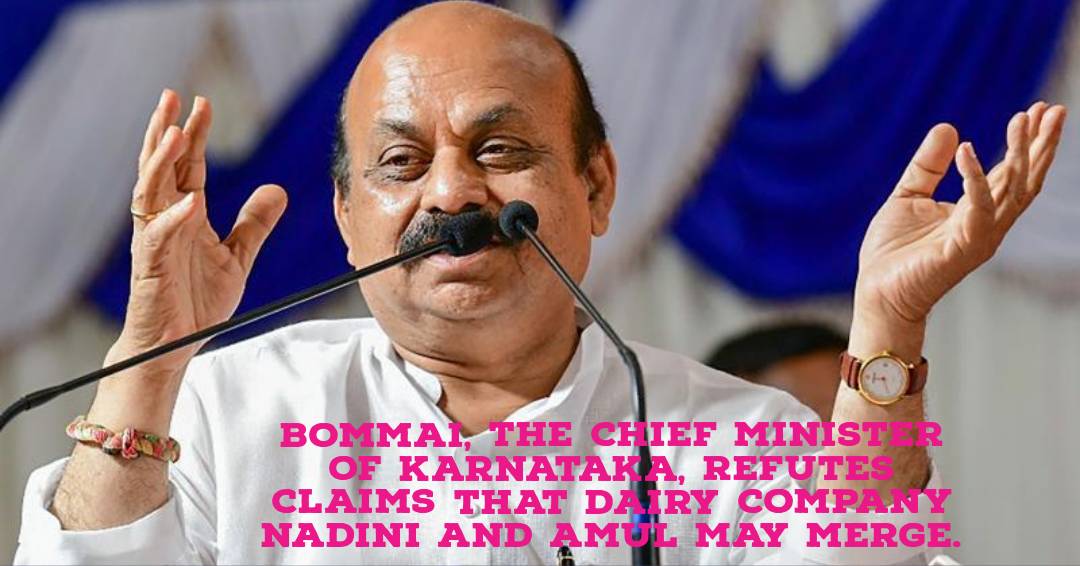 On Sunday, Basavaraj Bommai, the chief minister of Karnataka, refuted rumours that the dairy companies Nadini and Amul will merge. He continued by saying that Amul and Nandini would collaborate but not be integrated.
Amit Shah, the union home minister, earlier announced that Amul and Nandini would collaborate to establish a basic dairy in each hamlet in Karnataka. He continued by saying that in three years, not a single village in Karnataka will lack a primary dairy.
This sparked rumours that Nandini, a dairy company in Karnataka, will be combined with Amul. These rumours were, however, dispelled by CM Bommai, who said, 'He made it clear that both Nandini and Amul should help each other by exchanging technologies and markets, they should complement each other and work. It doesn't necessarily follow that it will merge.'
'How can I comment when others speculate and criticise?' the CM continued. Nandini will last infinity and another 100 years. Nothing is wrong. Nandini will take its place, and Amul will take Amul's place. However, they will make a good profit if they cooperate.
The CM provided an example to further clarify the connection. 'Good technology exchange will be beneficial for Nandini or Amul. They shouldn't misinterpret it or use it for political purposes. Even in my capacity as CM, I can assure you that Nandini would continue to exist independently,' said Bommai.
On Saturday, Mandya, Karnataka's Mega Dairy was officially opened by Home Minister Amit Shah. According to him, the mega-dairy, which cost Rs 260 crore and was opened, would process 10 lakh litres of milk per day and has the capacity to process up to 14 lakh litres per day.