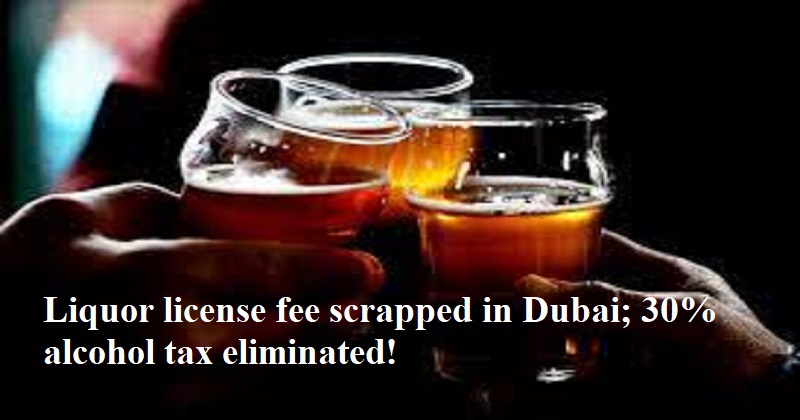 Dubai: In a significant move, the Dubai government on Sunday eliminated the 30% tax on alcohol sales and made liquor licences freely available, terminating a long-standing source of income for the ruling family and ostensibly boosting tourism to the city. The revelation was issued in a statement by the global Emirates Group company Maritime and Mercantile International, which distributes alcohol.
'The emirate's approach has remained innovative, sensitive, and inclusive for all since we began our operations in Dubai more than 100 years ago,' stated Tyrone Reid of MMI. In order to maintain the safe and responsible purchase and consumption of alcoholic drinks in Dubai and the UAE', he continued, 'These newly modified restrictions are important. You no longer need to drive out to the other emirates,' said an advertisement placed by MMI, urging people to shop at its establishments.
A query on whether the choice was irreversible received no response from the MMI. It should be remembered that Dubai residents have long travelled to Umm al-Quwain and other emirates to buy alcohol in large quantities at no tax. African & Eastern, the second alcohol retailer, also declared the abolition of the municipality tax and licencing costs. African & Eastern is thought to be at least partially owned by the state or connected businesses.
The long-haul airline Emirates is based in Dubai, a popular tourist destination in the United Arab Emirates, and the city's alcohol sales have long been a key economic indicator. Soccer enthusiasts travelled to Dubai's various pubs during the recent World Cup in adjacent Qatar.