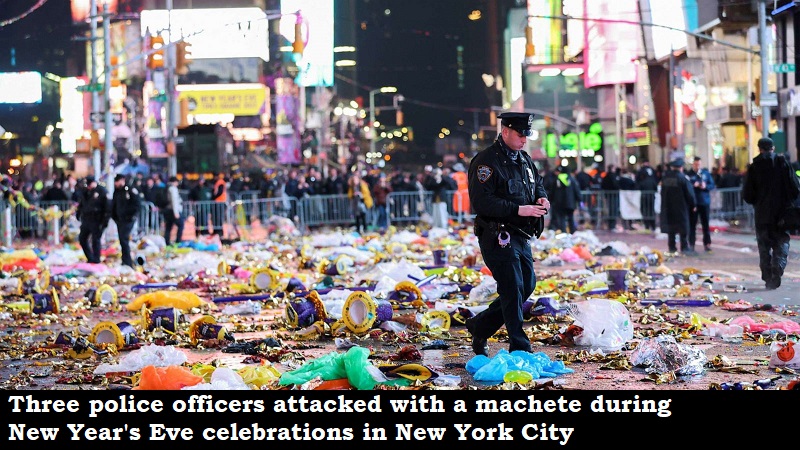 During New Year's Eve celebrations in New York City, three police officers were attacked with a machete, according to the police, who also stated one of the officers shot the suspect in the shoulder.
A little after 10 p.m. on Saturday, the attack took place just outside the high-security area where revellers are searched for weapons, roughly eight blocks from the famous Times Square.
At a press conference on Sunday, New York Mayor Eric Adams, NYPD Commissioner Keechant Sewell, and other officials provided details of the attack.
All three police officers are in stable condition, according to Mayor Eric Adams. Adams lauded the response of the police, stating that they quickly secured the scene.
Meanwhile, NYPD commissioner Keechant Sewell said the attack happened approximately at 10-11 pm.
'Officers assigned to the New Year's Eve Detail were at the corner of West 52nd street and 8th Avenue outside the security screening zone when unprovoked, a 19-year-old male approached an officer and attempted to strike him over the head with a machete. The male then struck two additional officers,' Sewell said.