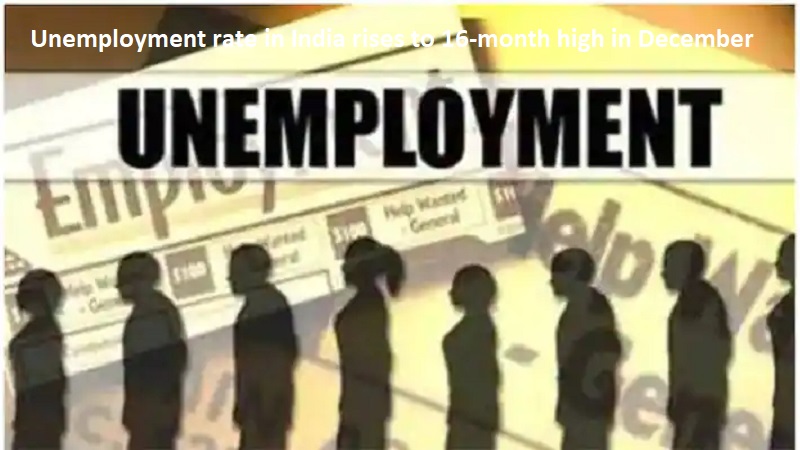 New Delhi:  Data released by Centre for Monitoring Indian Economy (CMIE) showed that the   unemployment rate in  the country increased to a 16-month high in December. The unemployment rate  in the last month stands at  8.30%. It was at  8.00% in the previous month.
The urban unemployment rate rose to 10.09% in December from 8.96% in the previous month. The rural unemployment rate slipped to 7.44% in December from 7.55% in November. In December, the unemployment rate rose to 37.4% in the northern state of Haryana, followed by 28.5% in Rajasthan and 20.8%in Delhi.
Also Read: Redmi Note 12 Pro Speed Edition launched: Details
The labour participation rate shot up to 40.48% in December. It is the highest in 12 months. Another report published by the National Statistical Office (NSO) revealed that the unemployment rate had declined to 7.2% in the July-September quarter compared to 7.6% in the previous quarter.