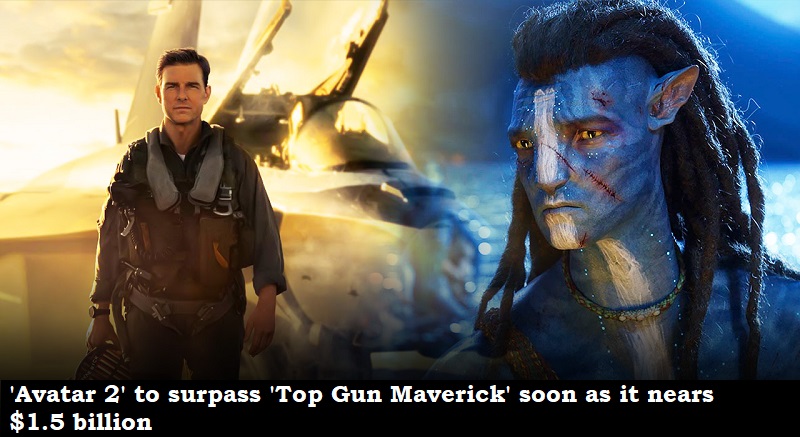 James Cameron's 'Avatar: The Way of Water' is dominating the box office globally. Its current box office total is $1.44 billion, barely shy of the $1.48 billion earned by 'Top Gun: Maverick,' the highest-grossing movie of 2022.
In a day or two, Cameron's science-fiction epic ought to beat it. It is difficult to forecast a film's lifetime box office earnings with any degree of precision, but 'The Way of Water' is now outperforming its predecessor, the all-time highest-grossing film, and should place second or third.
Cameron has said earlier that the film will have to be the fourth or fifth-highest-grossing movie of all time to break even.
We believe 'Avatar: The Way of Water' should not have any issue with turning a profit.
Avatar: The Way of Water' continues the story of the Sully family and introduces new adventures for Jake Sully (Sam Worthington) a paraplegic marine who sided with the Na'vi in the conflict against humans in the original and became one of the tall, lithe, and blue-hued natives himself. He and his Na'vi wife Neytiri (Zoe Saldana) have children now: three of theirs and two adopted.
The stakes are higher than ever before. An old foe is also back in a different character.