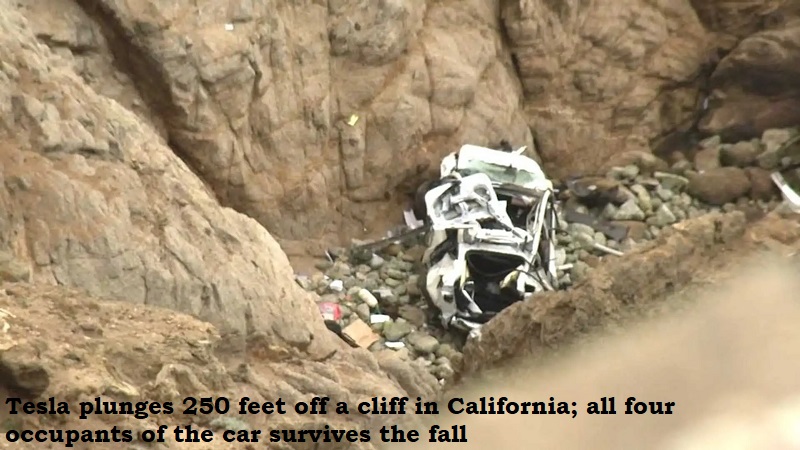 All four occupants of a Tesla that fell 250 feet off a cliff on Monday in San Mateo County, California, survived the fall. All four people who were in the car at the time of the incident, two adults, two children aged four and seven have been rescued.
The car crashed into a cliff at Devil's Slide, south of the Tom Lantos tunnel, when they were driving down the Pacific Coast Highway. According to the Cal Fire San Mateo-Santa Cruz Unit, it came down close to the ocean.
According to the California Highway Patrol, the driver has been detained on accusations of attempted murder and child abuse.
He has been identified as Dharmesh A Patel from Pasadena, California, and will be booked into San Mateo County Jail after he's released from the hospital.
Cal Fire/Coastside Fire Incident Commander Brian Pottenger told reporters that the car landed on its wheels.
'It's fairly common that we get vehicles off these cliffs,' Pottenger said. However, it is 'very, very rare' for people to survive such a steep fall.
Firefighters reached the scene and rescued the children first while the adults waited for helicopters to carry them to safety.