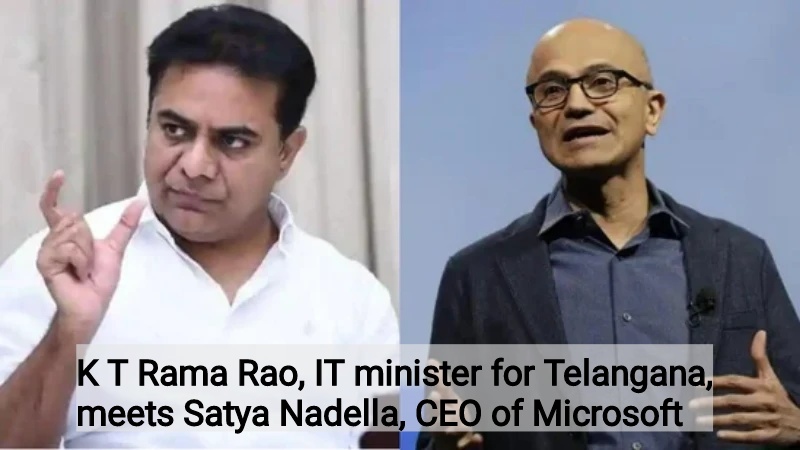 Microsoft Executive Chairman and CEO Satya Nadella and Telangana IT and Industries Minister K T Rama Rao met on Friday at this location to discuss business and biriyani.
'Good start to the day when two Hyderabadis get to catch up @satyanadella. We chatted about Business & Biryani,' Rama Rao tweeted about the meeting and shared a few images on social media.
Additional details about Nadella's trip to Hyderabad, which were presumably private, were not immediately available.
Nadella met with Prime Minister Narendra Modi during his current visit to India, and he also attended the 'Microsoft Future Ready Technology Summit' in Bengaluru.
He had mentioned a humorous ChatGPT conversation he had while speaking at the Bengaluru summit and claimed that, as a Hyderabadi, his intelligence could not be insulted by the claim that Biriyani is a South Indian tiffin. Biriyani was designated as a tiffin item by ChatGPT.