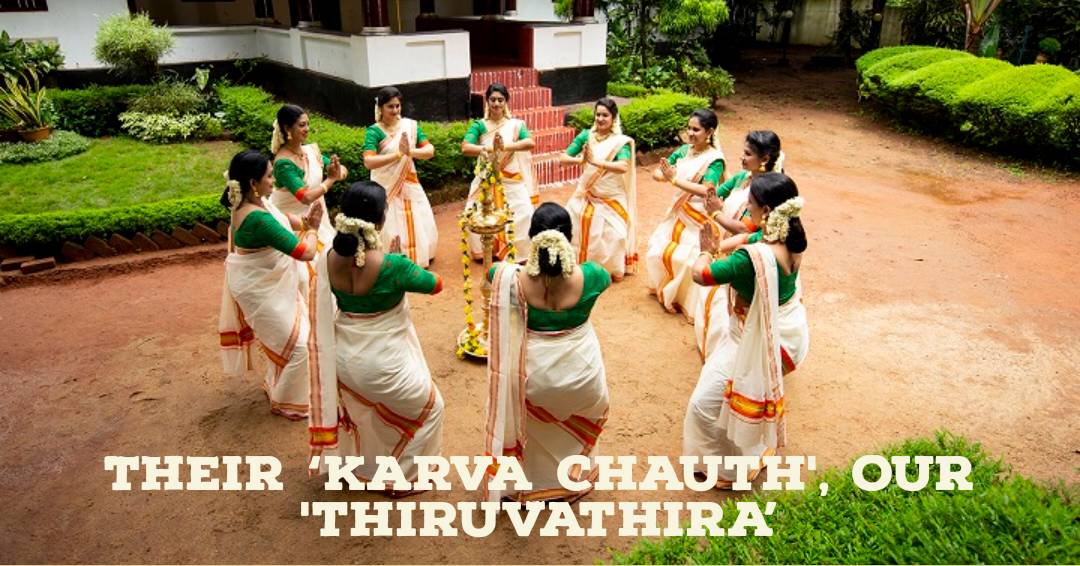 The festival of womanhood is known as Thiruvathira. The Malayalam calendar says that, Thiruvathira, also known as Arudhra Darisanam, is a holiday observed in some parts of South India. It occurs on the full moon on the day of the Thiruvathira nakshatra (star) in the month of Dhanu. It is the full moon night in the Tamil month of Margazhi for the Tamil people.
One of the festivals where ladies gather and pray for the welfare of their men is Thiruvathira. Similar to Karva Chauth, the women rise early, observe a fast during the day, and eagerly await the arrival of night. However, the celebrations continue well after the moon is seen; people dance all night long. But first, a little folklore before we get into the specifics.
There are many stories associated with the celebration, much like with all ritualistic traditions. Some claim that today is Lord Siva's birthday, while others assert that it was the day on which he wed the goddess Parvathi. Whatever the case, it is a day when women fast throughout Kerala, either for the their marriage or to find the ideal, perfect husband.
But as we move from one end of the state to the other, the Thiruvathira Kali, a dance performed by a group of ladies around a lamp, has different customs. Early in the morning, women take a ceremonial bath, and they refrain from eating anything made of rice the rest of the day. You won't go without food, though.
Ragi porridge is the traditional way to start the day, followed by 'ettangadi,' a mixture of several lentils and tubers offered to the deity. The celebrations linger well into the night.
Thousands of people swarm the state's several Lord Siva temples. At the well-known Thiruvairanikulam Temple, it is the only time of year when the door to Parvathi Devi's temple is open.