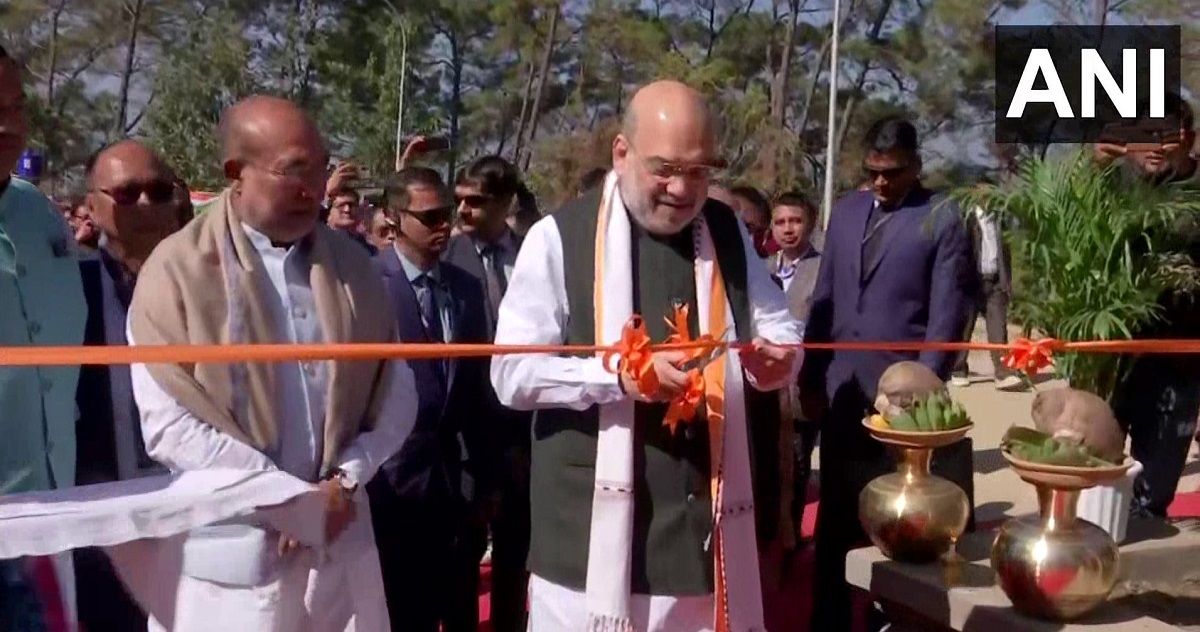 Imphal East: Union Home Minister Amit Shah inaugurated the 122-feet-high Marjing Polo Statue at Marjing Complex in Manipur's East Imphal, on Friday. Shah visited Manipur, a part of the North Eastern Council (NEC), and inaugurated and laid foundation stones for several projects in the state. Apart from several projects being dedicated to the State, the public programmes visited by the Union Home Minister include the inauguration of Churachandpur Medical College and the inaugural hoisting of 175 feet tall National flag at INA headquarters, Moirang.
Manipur | Union Home minister Amit Shah inaugurated Marjing Polo Statue at Marjing Polo Complex in East Imphal. pic.twitter.com/HCrdNDNZQo

— ANI (@ANI) January 6, 2023
Earlier this week, Manipur Chief Minister N Biren Singh inspected the development of Heritage Site for INA Head Quarters, Moirang where the Union Home Minister hoisted the Indian National Flag, today. The Chief Minister during the visit, said, 'the Union Minister is likely to inaugurate the Churachandpur Medical College, KanglaNongpokthong, 122 feet high Polo Statue at the IbudhouMarjing complex among others. The Union Home Minister will also hand over the Olympian Park constructed in recognition of sportspersons who brought laurels for the country and the State, to the sportspersons of State'.
Public Works Minister Shri KonthoujamGovindas Singh, Health and IPR Minister Dr. Sapam Ranjan; PHE and CAF&PD MinisterShri LeishangthemSusindro Meitei; Education Minister Shri Thounaojam Basanta Singh, Moirang MLA Shri Thongam Shanti Singh, Thanga MLA ShriTongbram Robindro Singh, Chief Secretary Dr. Rajesh Kumar; DGP Shri P Doungel; Addl CS Shri Vumlunmang and other top officials of the Government were also present during the inspection.