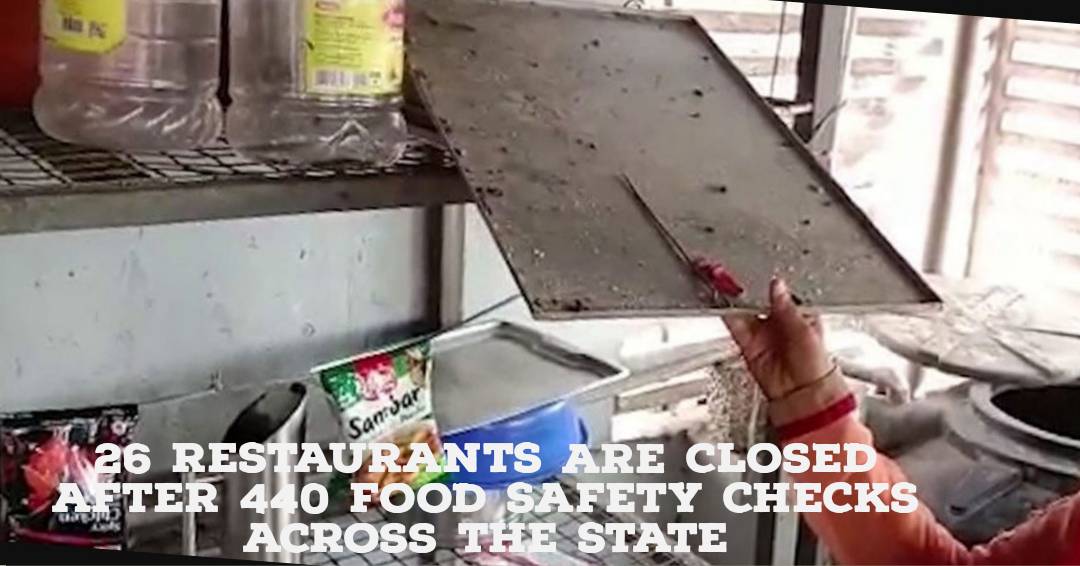 The Food Safety Department continued inspecting restaurants and eateries around Kerala on Saturday, according to Health Minister Veena George.
440 facilities in the state were raided as part of the campaign, and of those, 26 — 11 for not upholding the required hygienic standards and 15 for operating without a licence — were ordered to close. There were letters sent to 145 restaurants.
Four restaurants were closed down, nine were fined, and five received notices in Ernakulam alone.
Even though the government has increased its oversight of shoddy restaurants, food poisoning claimed another life in Kasaragod early on Saturday. Anjushree Parvathy (19), the most recent victim of tainted restaurant food in Kerala, perished from blood poisoning caused by germs, according to Dr. A V Ramdas, the district medical officer for Kasaragod.
On December 31, Chicken Kuzhimanthi, Chicken 65, and mayonnaise were ordered from a restaurant in Kasaragod. Anjushree and four members of her family became ill as a result. She battled food poisoning symptoms for seven days before passing away.
A seven-year-old kid and two other family members in Idukki, however, got sick after eating shawarma from a restaurant close to Kizhakkekavala in Nedumkandam.
Upon investigation, the Food Safety Department discovered that the establishment lacked a panchayat licence, that none of the personnel had a health card, and that the premises were unclean. The eatery was promptly closed.
At a private hospital, all three are presently receiving treatment.