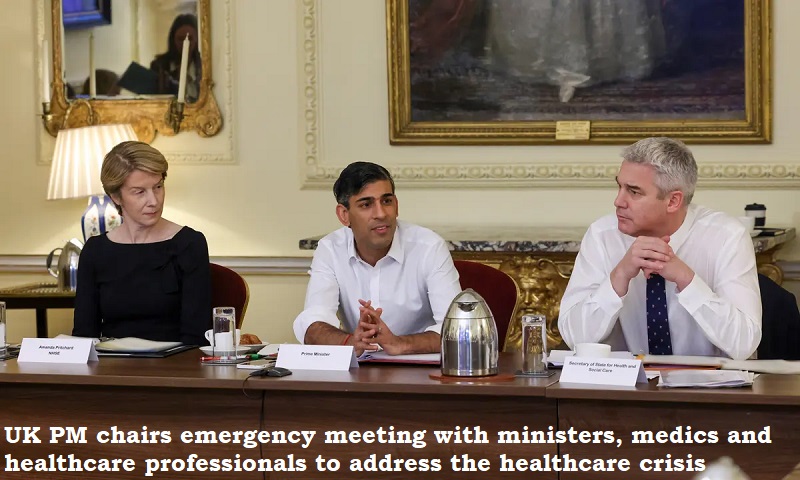 UK Prime Minister Rishi Sunak presided over an urgent gathering of ministers, doctors, and healthcare specialists to discuss the nation's healthcare problem.
The government stated that the conference, which took place on Saturday at 10 Downing Street, aimed to 'bring together the brightest brains from the health and care sectors to assist exchange expertise and practical ideas.'
According to the spokesman, 'As the Prime Minister made clear this week, relieving the immediate strains while simultaneously focusing on the long-term strengthening of the NHS is one of his fundamental priorities.'
'We seek to correct the unjustified variance in NHS performance between local areas because you should be able to get decent treatment wherever you live,' the organisation stated.
The British health system, which is widely regarded as one of the best healthcare services, has been facing a myriad of pressures, including rising demand for care after pandemic restrictions were eased; a surge in flu and other viruses after two lockdown years; staff shortages from pandemic burnout and a post-Brexit drought of European workers in the UK.