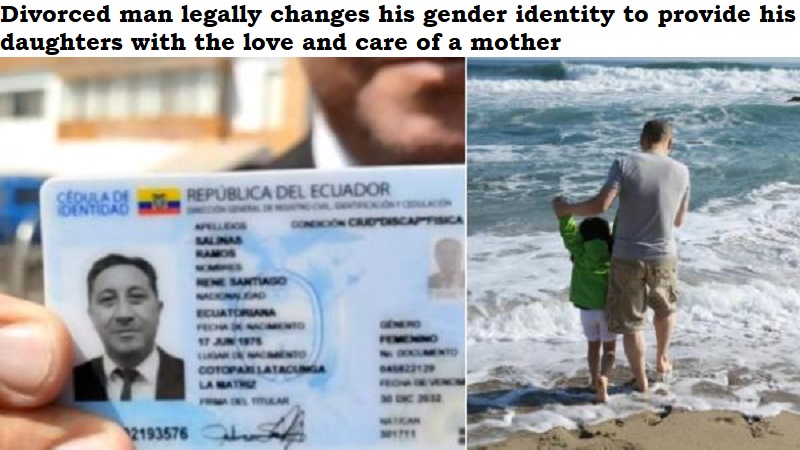 A man who was divorced from his wife decided to officially change his gender identification in order to provide his girls the love and care that a mother would give. The Ecuadorian guy claimed to have changed his gender identification in order to obtain custody of his two daughters.
The New York Post reported Rena Salinas Ramos, 47, as stating, 'What I have been looking for is to give the love and protection that a mother can give her children.' Ecuador implemented a law allowing people to legally change their gender on documents provided by the government back in 2015.
Ramos' official identification card now lists him as a 'Femenino.' But he continues to identify as a cisgender male.
Salinas Ramos claimed his two daughters were living in an abusive environment in their mother's home and that he had not seen them over the past five-month.
Meanwhile, the battle over the daughters' custody is still ongoing.
Ecuador is one of the first countries in the world to ban discrimination based on sexual orientation constitutionally.