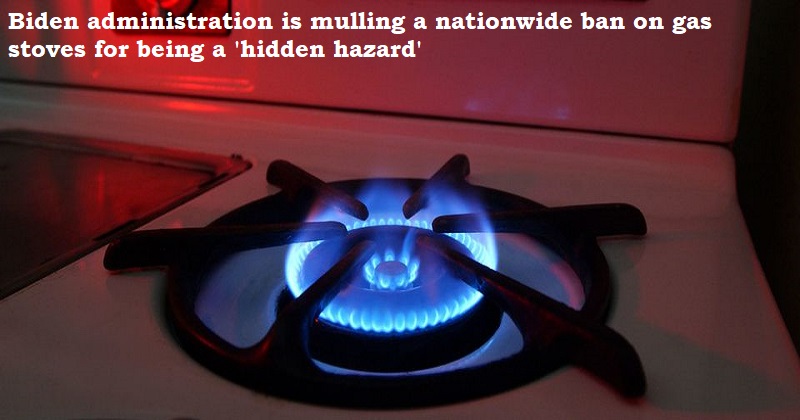 According to sources, the Biden administration is considering a national ban on gas stoves because they pose a 'hidden hazard.'
The US Consumer Product Safety (CPSC), according to a Bloomberg story, has expressed concerns about the indoor pollution brought on by cooking stoves.
This danger is not obvious. Everything is a possibility. According to CPSC commissioner Richard Trumka Jr., products that cannot be made safe may be outlawed.
The Environmental Protection Agency (EPA) and World Health Organization have both assessed the amount of pollutants that are normally released by domestic stoves, such as carbon monoxide, nitrogen dioxide, and fine particulate matter, as dangerous (WHO).
Cooking on a stove reportedly results in two times as many PM 2.5 particles as cooking on an electric range. Under improper ventilation conditions, the toxic nature of these gases can cause serious respiratory health issues, cardiovascular problems and even cancer.
'There is about 50 years of health studies showing that gas stoves are bad for our health, and the strongest evidence is on children and their asthma,' an expert in clean energy was quoted as saying by the publication.