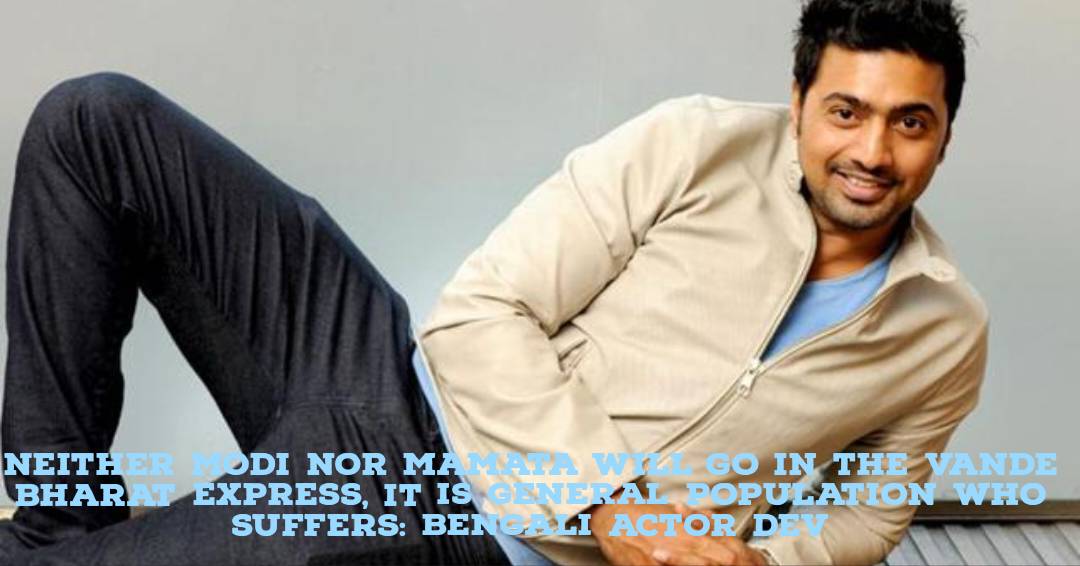 Bengali actor and two-term MP from West Bengal's Ghatal, Dev, stated in response to the string of stone throwings at the Vande Bharat Express that education is the only way to stop such arsons.
Children need to be educated, said Deepak Adhikari, often known as Dev, while visiting his West Midnapore constituency Ghatal. Education is the only solution to issues like stone-throwing on public property. If our kids are raised to treat public property with the same respect as their personal property going forward, they won't vandalise it.
He continued by saying that the people should comprehend the value of public property and that it exists for their welfare.
'Public property, it is. It is not Didi or Modi ji's property. They won't be traveling in this train, period.'
'The fact that this train is for stone throwers and their families who will board it is important to comprehend' said Dev.
A preliminary inquiry has found that the incident occurred as the train was travelling through Bihar, which was the state in which the Vande Bharat Express, which connects Howrah to New Jalpaiguri in West Bengal, was travelling through when it was attacked with stones.
As a result, the leaders of the Trinamool Congress (TMC) and the Bharatiya Janata Party (BJP) engaged in verbal combat.