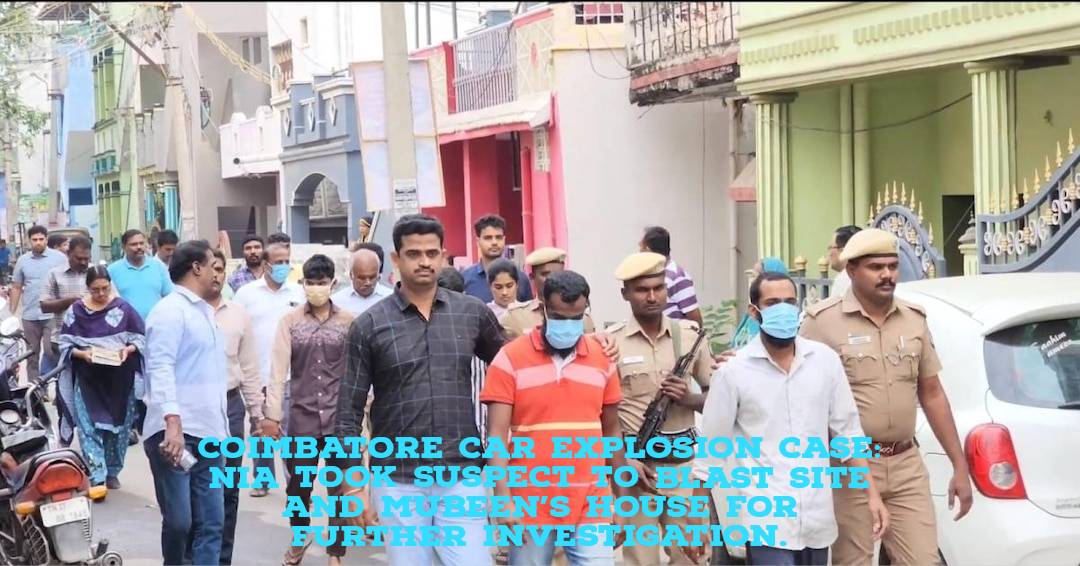 On Tuesday, four suspects who had been detained in connection with the Coimbatore car terror attack were transported to a number of locations close to the explosion scene for further investigation.
The National Investigation Agency (NIA) is looking into the terror attack that took place on October 23, the day before Diwali, and claimed Jamesha Mubeen's life.
At Tuesday around midnight, the NIA team visited Jamesha Mubeen's home and questioned Sanafar Ali, Muhammad Riaz, Nawaz, and Thoufiq about their assistance in lifting the cylinder from Mubeen's apartment on the third floor into the car.
After that, they were brought to Sanafar Ali's house and a local bakery shop.
The NIA team also intended to take the suspect to the Sathyamangalam forest, the site of alleged covert meetings Mubeen had to plan terrorist attacks.
On October 23, at around 4.30 am, a Maruti 800 automobile exploded in Coimbatore after an LPG cylinder burst inside of it. It was initially believed to be an accident. According to the Unlawful Activities (Prevention) Act, the accused were lodged.