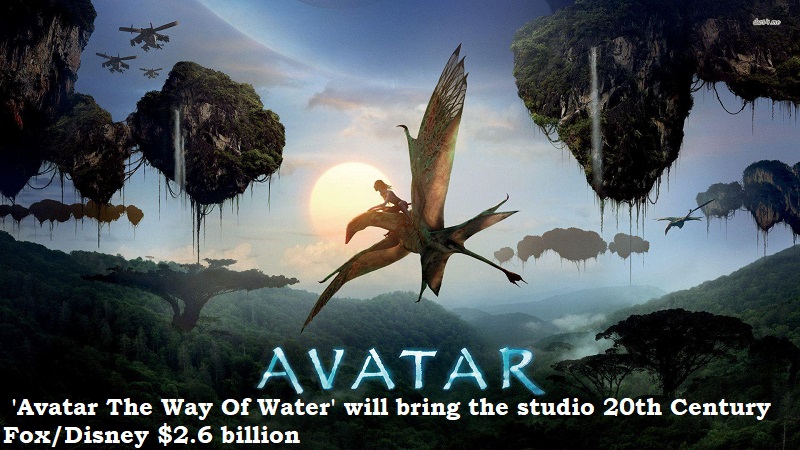 The global box office for James Cameron's follow-up to his own 2009 science fiction blockbuster 'Avatar,' 'Avatar: The Way of Water,' has surpassed $1.7 billion. The movie has been a success from the start, and it looks like it will keep making money until the next month.
There are often no major theatrical releases in January. According to a recent report, the movie might earn more than $2.5 billion at the box office by the time it leaves theatres. According to a Screenrant assessment, the movie will earn 20th Century Fox/Disney $2.6 billion.
Currently, 'Avatar: The Way Of Water' stands at the seventh position in the list of top 10 highest-grossing movies of all time, behind ' Spider-Man: No Way Home' with its $1.9 billion.
The original 'Avatar' had grossed (including re-releases) $2.92 billion and remains the biggest movie ever at the worldwide box office. 'Avatar: The Way Of Water' was made on an estimate budget of $350–460 million, and thus had to earn big, but it has surprises even the most optimistic analysts.